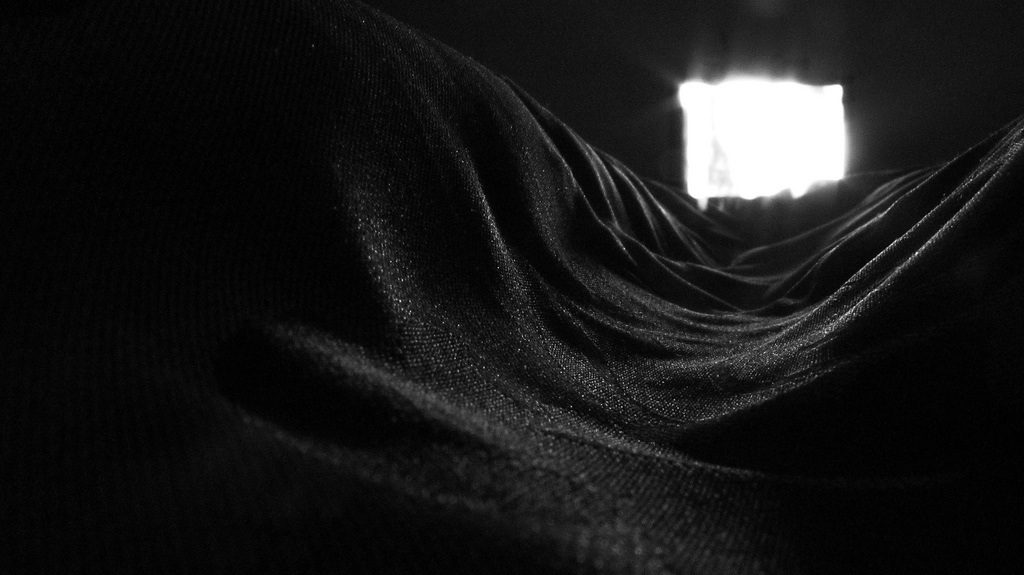 The already long list of arrests of those who are not aligned with the Baku government continues. The last one to pay was Mehan Aliyev, director of the Turan press agency
A wall sign of the Turan news agency, that had hung outside the office doors for over twenty years, rests on the floor outside the raided office. The staff announced they will stall their work indefinitely, although – in solidarity – they will continue updating the agency's website on a voluntary basis. The authorities confiscated all official documents for investigation, while the agency's bank accounts were frozen, and its director Mehan Aliyev [unrelated to the ruling family] is in prison, on tax evasion charges, facing a seven-year sentence.
The arrest of Mehman Aliyev, veteran journalist and director of Turan – an independent news agency founded in the nineties to report on political, economic, and social issues in Azerbaijan – is the most recent example of continuing attacks against the country's remaining independent voices.
Earlier in August, Transparency International announced it would scale down its activities and operate on a voluntary basis as a result of the Azerbaijani authorities' disinterest in cooperating with the organisation and refusal to extend the organisation's international funding.
A number of other journalists have been detained, or sentenced to administrative and pre-trial detentions. The number of journalists and bloggers behind bars has now reached 11, while the political prisoners list includes 158 people according to the Political Prisoners Working Group statement released on August 25th, 2017.
Requiem for free speech
Elnur Astanbeyli, an Azerbaijani writer, linked the arrest of Mehman Aliyev and closure of the Turan news agency to a funeral for media freedom in Azerbaijan. "The ruling regime just 'conquered' the last standing fortress of media freedom", wrote Aslanbeyli. International media freedom organisations were quick to mobilise and demand the immediate release of Aliyev and the lifting of all charges launched against the Turan news agency. However, all these calls have fallen on deaf ears.
The tax evasion charges used against Turan remind of the crackdown that took place in 2014, when a unified criminal case was launched against Azerbaijan's civil society groups by the Prosecutor General Office. This criminal case resulted in the arrests of the country's most prominent journalists, human rights defenders, activists, and representatives of several non-governmental organisations. It was a country-wide, full-body paralysis of virtually all actively engaged civil society actors.
Number one enemy
The media have always been the number one enemy of the authorities in Azerbaijan. In 2009, the national assembly decided to issue a swift decision to remove Azerbaijan services for BBC, Radio Free Europe, and Voice of America from FM radio waves. Authorities persecute journalists on an ongoing basis – intimidation, beatings, arrests, libel charges, and even cross-border abduction are commonly used methods to silence critics.
In 2014, the police raided the office of the Azerbaijan Service for Radio Free Europe, while an investigation was launched against journalists working with dissident media platform Meydan TV in 2016. Independent newspaper Ayna/Zerkalo [Mirror] ceased its activity due to financial difficulties and the arrest of journalist Rauf Mirkadirov. Also the opposition paper Azadliq closed as a result of financial restraints.
In May 2017, an official court order ruled to block access to several independent and opposition websites as well as online television channels, including: Radio Azadliq (Azerbaijan Service for Radio Free Europe); Meydan TV (Berlin-based news platform); Azadliq newspaper; Turan TV and Azerbaijan Hour (both online television channels). The court claimed that these outlets posed a threat to the country's national security. Earlier in March, the national assembly approved changes to the law on Information, informatisation, and obtaining information
Authorities have also toughened laws, with the most recent change made to the article on defamation. These days, insulting the honour and dignity of the president can cost a five-year prison sentence or a hefty fine.
This year alone, five journalists were either arrested or sentenced to prison on bogus charges. Faig Amirli, financial director of Azadliq, was sentenced to three years and three months. Popular blogger Mehman Huseynov was sentenced to two years for defamation. Aziz Orujov, director of online television channel Kanal 13, was sentenced to pre-trial detention after serving an administrative detention. Nijat Amiraslanov, regional journalist, was detained on trumped-up charges and was sentenced to administrative detention, during which he was tortured. Afgan Mukhtarli, Tbilisi-based Azerbaijani journalist who left Azerbaijan two years ago, was abducted and brought to Azerbaijan against his will, and then sentenced by a court in Baku to three months of pre-trial detention on bogus charges of illegal border crossing.
Business as usual
The crackdown has never stopped in Azerbaijan. Between 2014 and 2017, the list of political prisoners in Azerbaijan went from 98 to 158 people. This year, the country hosted its second Formula 1 Race and the Islamic Solidarity Games. It is clear that the ruling Baku simply carried on, in its business-as-usual fashion, showing off wealth, "democracy", and its importance in the world by hosting a series of international events at home, while making plans to silence yet another voice. The Land of Fire has never been darker, the crackdown is very much alive if anyone thought otherwise.
Laundromat
On September 5, the Guardian published an investigation revealing the scheme involving Azerbaijan's elite in money laundering. Part of those sums, of unknown origin, would then also be used to influence the position of European politicians towards the Azeri government.
This publication has been produced within the project European Centre for Press and Media Freedom, co-funded by the European Commission. The contents of this publication are the sole responsibility of Osservatorio Balcani e Caucaso and its partners and can in no way be taken to reflect the views of the European Union. The project's page
I commenti, nel limite del possibile, vengono vagliati dal nostro staff prima di essere resi pubblici. Il tempo necessario per questa operazione può essere variabile. Vai alla nostra policy
blog comments powered by