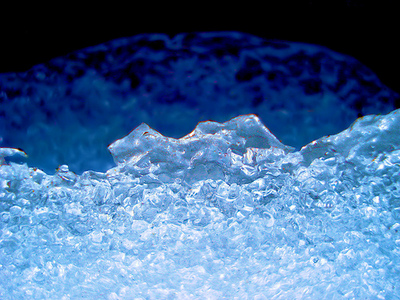 After PASOK won the last elections in Greece, Athens and Skopje are seemingly communicating again. Yet, the name dispute does not seem close to an end, and today's hopes rely on a more direct involvement of the EU
Macedonia entered the New Year with a very old problem. A recent poll cited by national media found that over 80 percent of ethnic Macedonians have little hope that the long-standing name dispute with Greece will be resolved anytime soon. Ethnic Albanians, according to the poll, thought otherwise. Most expressed optimism that the dispute might soon be resolved.

The poll results make sense. Whereas Albanians are not concerned about the endless quarrel, most (ethnic) Macedonians feel tired of, and likely nauseated by, it. All possible versions of the arguments have been repeated hundreds of times. It is difficult to find an analyst, let alone a politician, who can say something new or interesting about the issue. The two sides are as entrenched as ever in their positions.

In all honesty, lately there has been some small degree of activity, even if it is perhaps too small to label 'progress'. The new Greek government of Prime Minister George Papandreou, which took power after PASOK's strong win in the snap vote in early October 2009, has definitely taken a new stance on relations with Greece's northern neighbor, whose name Greece has difficulty pronouncing. Since elected, Papandreou has met a couple of times with his counterpart, Nikola Gruevski. That is a huge change in and of itself. During the government of Papandreou's predecessor, Costas Karamanlis, Macedonia and Greece had no direct communication whatsoever. Following the recent meetings between the two heads of government, there have been several direct meetings at the ministerial level. Macedonian Foreign Minister Antonio Milososki has met with his counterpart, Greek Alternate Foreign Minister Dimitris Droutsas, several times. It is fair to say that the general climate for communication has improved, even if neither side has moved a millimeter from its ditch.

The end of the year is usually a sad time for Macedonia. That is the period when the European Commission (EC) publishes its progress reports on would-be members, and they usually have few nice things to say about Skopje. Macedonia was awarded the status of candidate country back in 2005, but it was the first country ever not to receive a date to start negotiations at the same time. It had to wait four more years, until the end of 2009. Then, the EC finally proposed to the European Council that Macedonia should start accession talks. Alas, to little avail. The European Council said what everyone already knew - that Skopje should resolve the name dispute with Greece first. EU diplomats were quick to say that the Council's decision was not another Greek veto, like the one in Bucharest in spring of 2008 when Greece effectively barred Skopje from getting its rightfully-deserved place in NATO. The effect was, nevertheless, absolutely the same. The subtleties of diplomatic rhetoric mean little to the common folk.
The Council gave Macedonia six months, that is, until the end of the Spanish presidency, to intensify the effort and make progress in resolving the name dispute. But that does not change anything. If there is no progress by then, Skopje will get another six months, and then another six months... The bottom line is that without getting the Greek vote in the European Council, Macedonia will never start talks. And Athens says it will not give its vote until the dispute is solved.

If there is to be any change in this sense, it should be sought in - if this is not too strong a word - the evolution of the EU's position on Greek-Macedonian negotiations. For many years now, these negotiations have been conducted under UN patronage. Throughout this time, the EU has essentially stayed out of the dispute by insisting it was a bilateral issue to be dealt with under UN auspices. The EC's recommendation to start negotiations with Macedonia apparently started to erode that position of detachment, essentially produced by Brussels's solidarity with a member state, and calls intensified from different sides for the EU to take a more active role in the process. The two countries were prompted to start direct negotiations, after the Croatia-Slovenia model, as opposed to talking only through UN mediator Matthew Nimitz. Suggestions also followed that a senior EU diplomat should step in and help mediate the process. The name of Javier Solana was mentioned on several occasions. Subsequently, senior politicians from the region stepped forth and offered a hand. Slovenian Prime Minister Borut Pahor offered his country's help. Serbia's President Boris Tadic also offered his services, a move that was interpreted as part of his government's efforts to strengthen Serbia's position internationally. Analysts in Skopje saw Tadic's move as unnecessary, given the close ties Belgrade has with Athens. Prime Minister Gruevski has been consistently responding to the different ideas for new mediation with the view that "everyone who can help is welcome".

In the most recent development on the name front, Athens filed its response to Skopje's complaint before the International Court of Justice (ICJ) at The Hague in late January. Macedonia had filed a complaint against Greece before the ICJ in November 2008, following Athens's veto of Macedonia's NATO candidacy at the NATO summit in Bucharest. Skopje claimed Greece had violated the 1995 interim agreement between the two countries, in which Athens committed not to obstruct Macedonia's international integration. Skopje presented its arguments in July 2009, and Greece presented its response two weeks ago. Greece's responding arguments have not been made public yet, but some media have speculated that Greece might try to prove that what happened at the NATO summit in Bucharest was actually not a 'veto'. It is an argumentation that might seem somewhat semantic, but then, so is the entire dispute.

Internationally, patience for the bizarre disagreement is wearing thin. At a public debate organized in late January in Skopje, the EU and US Ambassadors to Macedonia, Ervan Fuere and Philip Reeker, strongly urged the Macedonian government to resolve the issue in the next six months.

"In the first half of 2010, we look to Macedonia's leaders to put this discourse on track and solve this issue that has dragged on now for more than 18 years. There will never be a better moment than now," said US Ambassador Philip T. Reeker in his remarks. This has been Reeker's strongest urging yet.

There has been some commotion, but there is little indication that 2010 will be a year of resolution. Prime Minister Gruevki's position is that there is always time for a humiliating compromise. True indeed, but this does not help.
I commenti, nel limite del possibile, vengono vagliati dal nostro staff prima di essere resi pubblici. Il tempo necessario per questa operazione può essere variabile. Vai alla nostra policy