26 July 2020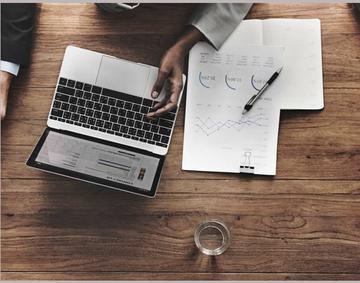 The Media Freedom Rapid Response, a EU-funded project that OBCT participates in, offers tangible and frontline support to journalists and media workers in EU member states and candidate countries who are at risk due to their work. This includes support for legal defence and opinion, emergency support such as covering travel, psychological support and family costs, offering residencies in Germany and Italy, and delivering and supporting training across the continent
The Italian media landscape is deteriorating, and the situation of journalists has worsened: the number of threats and intimidations reported to authorities is increasing.
As stated in a recent answer to a Parliamentary question submitted by the Italian MP Alessandra Ermellino, the Minister of the Interior has recorded 83 threats in the last 6 months, while they were 87 in the whole 2019 and 73 in 2018. The Italian government is implementing an efficient system of police protection for media workers, a program that currently hosts around 20 journalists, and according to a report following a fact-finding mission by ECPMF, Ossigeno per l'Informazione and OBCT, the system is being positively evaluated by the journalists themselves.
Monitoring the threats to journalists, as Ossigeno per l'Informazione has been doing in Italy since years, is a very important step towards the protection of freedom of expression.
Oftentimes threats against journalists and media workers require urgent and time sensitive responses to ensure the safety of those targeted can be guaranteed. This can involve emergency physical and mental health care assistance and support for them to leave the country where the threats emerge. That's one of the activity of the Media Freedom Rapid Response: ECPMF and Free Press Unlimited offer practical support which can include medical assistance for injuries sustained in the course of the journalists work, subsistence costs with short term support for journalists who are not able to work, or costs to temporarily flee an unsafe or vulnerable situation, psychological support with advice, referral, and funds to seek psychosocial assistance, help in paying digital tools for online protection, work materials, and support in security training.
Too often journalists and media workers are threatened with legal action (so-called SLAPPs), solely for doing their job. This is a distinct threat to press and media freedom and so the MFRR offers paid support for legal representation, opinion writing and advice. As well as that, the MFRR offers support for legal reform movements to challenge laws that targets press and media freedom. and other tools.
OBCT, as part of the MFRR, supports QCode Mag in Italy in its programme Journalists-in-Residence Milan: the impact of COVID-19 on international travel and the impossibility to forecast the Italian situation in the next months, has lead Q Code Mag to open this call to journalists and media workers based and professionally active in Italy. The offer includes a three-month residency in Milan and the development of a tailored support programme. Journalists and media workers of any nationality who are experiencing some risk/threat/intimidation to their person as a direct result of their journalistic work are eligible for this programme.
To apply for practical support.
To apply for legal support.
To apply for the Milan residency.
| | |
| --- | --- |
| | This publication was produced within the Media Freedom Rapid Response (MFRR - link), co-funded by the European Commission. The contents of this publication are the sole responsibility of Osservatorio Balcani Caucaso Transeuropa and its partners and can in no way be taken to reflect the views of the European Union. |