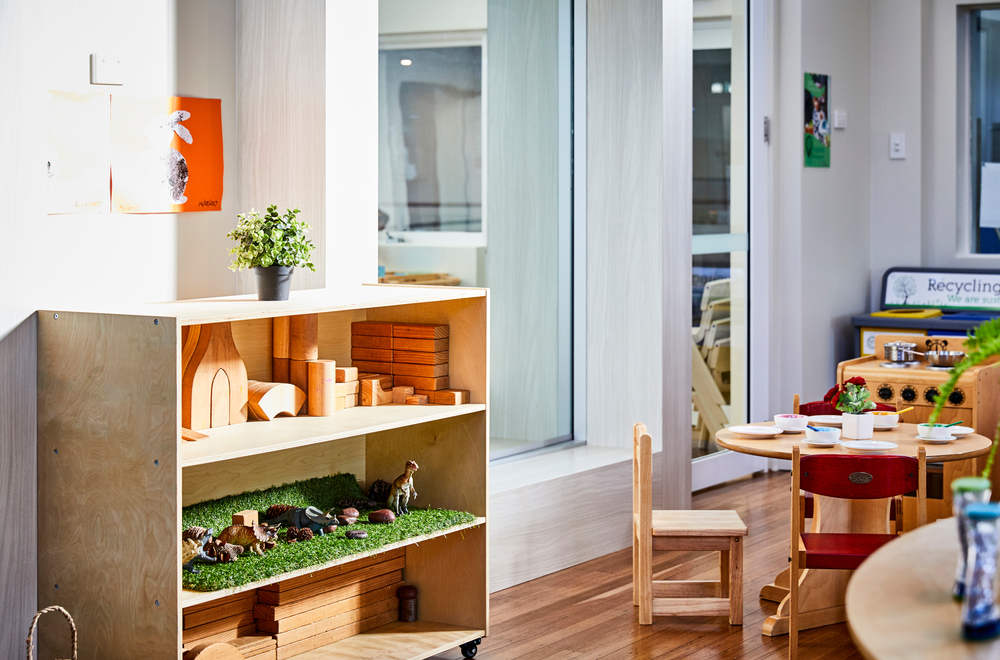 Not all municipalities in Kosovo have their own infant-toddler centre, and the public resources invested in the sector are minimal. Yet, at the Faculty of Education in Prishtina, efforts are being made to train teachers who put the needs of children first. An interview
We talked with Majlinda Gjelaj, professor at the Faculty of Education of the University of Prishtina, involved in the Pedakos project dedicated to early childhood in Kosovo.
Can you give us a general overview of preschool education in Kosovo?
Although preschool education is considered the pillar that determines the success of students in their educational path, in Kosovo it is not among the priorities of education policies today.
This is apparent from the unbalanced distribution of preschool institutions across the country – only 23 of Kosovo's 34 municipalities have at least one preschool for children up to the age of six – and the small number of public infant-toddler centres, only 42 in the whole country.
There is also a lack of adequate infrastructures for children of that age and adequate teaching materials.
What are the main challenges faced by the early childhood sector in Kosovo?
Often children living in rural areas do not have access to institutionalised preschool education. Also, teachers living in rural areas have a more basic profile than those in urban areas.
There is no specific training course for teachers of 0-3 year-olds, and it is enough to have a nurse diploma.
Furthermore, the budget allocated to the sector by municipalities is often very limited and only the city of Prishtina has increased it in recent years.
Finally, although specific standards and policies have been defined in recent years, Kosovo remains one of the European countries with the lowest rate of inclusion of 0-6 year-olds in preschool education. On this, I would like to emphasise that by "inclusion" we often mean the mere physical presence of children, without any consideration of the quality of the services offered, which are not yet satisfactory.
What are the strengths of the preschool system in Kosovo?
Current legislation ensures that teachers working with preschool children have a university degree and there are five public universities in Kosovo providing this type of training.
Other positive aspects are the fact that currently many NGOs are trying to support the sector and that the mentality of parents has changed a lot in recent years. In the past, children would stay home if the mothers did not work. It is different now, people believe that children can have access to more opportunities for their development if they attend preschool.
Currently, teachers work according to standards and directives set by a 2006 document. What is its most outdated element?
I do not agree that age should be the one defining element for designing the education of children in their early years. I would prefer broader objectives to be defined and achieved through a methodology that focuses on the child – their interests, their potential, their needs.
In 2011-12 I conducted a study on the preparation for primary school of children who were finishing the preschool phase, and it emerged that they were not yet ready from the cognitive and developmental point of view, but also in other fields, such as motor and language development.
I believe that there is a lot to be done to prepare teachers and the whole system by promoting a child-centred approach and an integrated pedagogy that promotes holistic education.
In Kosovo there is now a large number of private infant-toddler centres and preschools. To what extent do you think these are able to provide adequate education?
Private centres are often better equipped than public ones and generally have better working conditions and teaching materials. However, in many cases, they lack adequate pedagogy and focus on advertising the presence of expensive furniture rather than the quality of education provided.
Children need a place that resembles their home, warm and welcoming, but also motivating. They need to be able to choose activities based on their interests and make decisions on their own.
Public institutions, on the other hand, are generally poorly equipped. There is also no monitoring or tutoring system. There is therefore no quality assurance system: classes are often too crowded, with children 0-3 in thehands of elderly or unskilled staff.
Remaining on the subject of monitoring and tutoring, is there really no control system?
The ministry has a number of inspectors available, but they do not have an adequate professional background. For example, an inspector could be a former maths teacher who expresses their judgment without being equipped to assess the quality of the work that is done in an infant-toddler centre.
For this reason, inspectors mainly focus on bureaucratic issues related to the strict procedures of the ministry, but are unable to provide pedagogical advice that can help staff reflect on their work and professional needs.
Could the university world make an important contribution in this direction?
The university could have a better partnership with stakeholders such as infant-toddler centres and preschools, especially in mentoring, rather than monitoring.
We send our students to practice teaching, therefore their university supervisors may also play the role of advisors to teachers, and not just to students.
For their part, teachers could give feedback to faculties on the skills, knowledge, and values ​​that students lack or that they think should be addressed more thoroughly in our programmes.
As Faculty of Education at the University of Prishtina, we have revised our programme twice in recent years based on the European framework for quality teacher education. We aim to prepare competent teachers who are ready to implement a child-centred curriculum and able to cope with changes in society.
Can you tell us about the role of the Faculty of Education of the University of Prishtina within the Pedakos project?
We are implementing an optional course within the programme dedicated to preschool education. The course trains students to work according to the so-called Reggio Emilia Approach, both theoretically and practically, on the 0-3 and 3-6 age groups.
Students will analyse the environment, the tools, the materials, the role of teachers, the role of the atelier, the role of the atelierist, the participation of families, and all the other elements and constitutive values ​​of this approach.
Students will then be supported in designing educational projects according to the Reggio approach and in understanding the philosophy of working with the child within this framework. The aim of the course will also be to apply practically some parts of the work programme based on the real conditions of use of this educational philosophy in the Kosovo preschools involved in PEDAKOS.
Everything will be defined and carried out in close collaboration and thanks to the exchange with the specialists of Reggio Children .
Today in Kosovo there are many foreign schools that offer preschool education, such as Finnish School, QSI, etc.. How much of their methodology and approach fits the Kosovo education system and what is the state's approach towards them?
Here I can only express my personal opinion: I think that our education system should have its own identity and should be designed for our needs, rather than just imitating international models, often from states and contexts that have very little in common with Kosovo.
I am in favour of a general alignment of our system with EU principles and standards, but I believe that the basic educational content must adapt to the characteristics and peculiarities of our country.
I commenti, nel limite del possibile, vengono vagliati dal nostro staff prima di essere resi pubblici. Il tempo necessario per questa operazione può essere variabile. Vai alla nostra policy
blog comments powered by