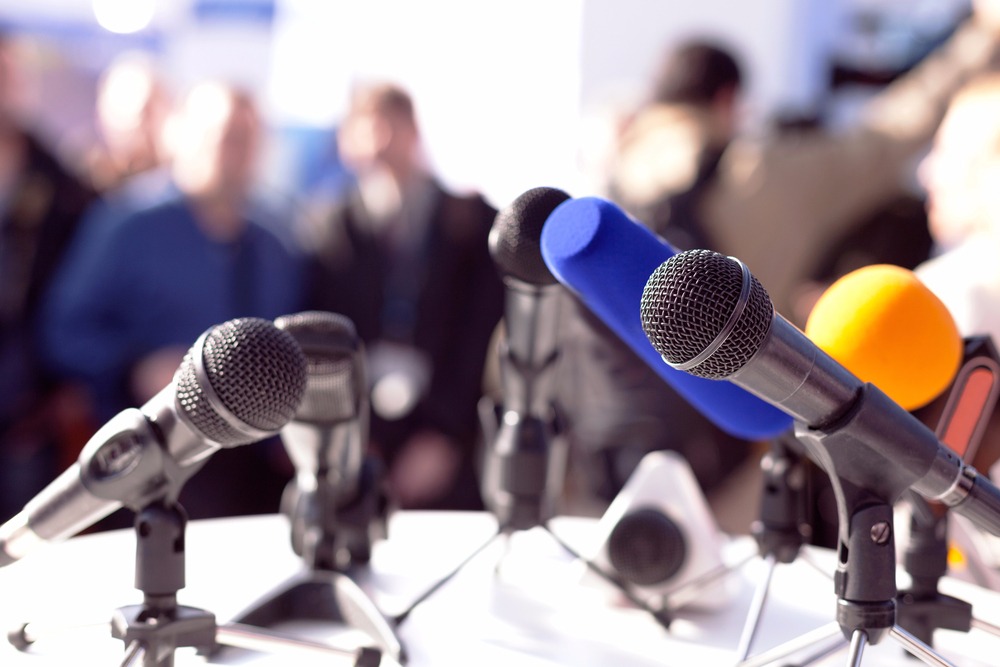 Controversial jurist seeks €83k in "moral damages" from media outlets, journalists
(Originally published by IPI )
A controversial Albanian judge's efforts to inflict punishing fines for "moral damages" on media outlets and journalists that reported on his wealth and his status as a target in a corruption investigation underscore the challenge defamation law abuse poses to media freedom in Europe. Albanian media NGO BIRN and newspaper Shqiptarja, and two journalists from each outlet, respectively, face a combined demand for €83,000 in two cases by Gjin Gjoni, a member of Albania's High Council of Justice and a judge on the country's Court of Appeal. The cases stem from the outlets' coverage of Gjoni, one of the wealthiest judges in the country who reportedly has an estimated net worth of €2 million. Gjoni and his wife, Elona Çaushi, allege that the outlets reported "false information".
They are seeking 5 million lekë (approx. €38,000) from BIRN and 2 million lekë (approx. €15,000) from Shqiptarja, as well as 1 million lekë (approx. €7,600) each from BIRN journalists Besar Likmeta and Aleksandra Bogdani and Shqiptarja journalists Elton Qyno and Adriatik Doçi. A hearing in the case against BIRN and its journalists started today [5th July] in Tirana. In a recent interview with the International Press Institute (IPI), Likmeta said he was not surprised when he and his organisation received a notice from the court about the case. He said that for the past year and a half, the judge had threatened to sue BIRN every time it published a story on him. The journalist noted that while investigations into Gjoni were a national story that virtually every Albanian publication reported, the judge sued only BIRN and Shqiptarja.
Likmeta said he believed they were singled out because they were reporting on the case "more correctly and more extensively". A story alleging corruption by such a prominent figure is of undeniable public interest, Likmeta argued, adding that it was imperative that BIRN report on it. He said he thought Gjoni was only suing to create more self-censorship in the media and see less reporting about himself. Likmeta emphasised that he was not against defamation law in principle and that he believed that people who feel aggrieved have the right to defend themselves. However, in this case, he maintained that BIRN acted ethically and he defended the fairness of the outlet's reporting. "We made it clear to him that our stories respect the high standards of journalism," Likmeta said. "We give him the right to respond, but we won't be threatened to silence because we believe the public has a right to know when high judicial officials are being investigated on charges of money laundering and falsifying documents applied to their wealth."
"Strong, Factual Reporting"
Vincent W.J. van Gerven Oei, an independent journalist from media platform Exit who has reported on the lawsuit, praised BIRN, saying they have "strong, factual reporting" and are "probably the most unbiased journalists you can find in this country". He said that such a reputation, combined with BIRN's status as an independent outlet, meant that the outlet was likely to survive, even if Gjoni wins the case. Van Gerven Oei also said he thought that Shqiptarja would not face severe harm if Gjoni won, given its owner's long-time ties to Albanian Prime Minister Edi Rama. Nevertheless, the journalist judged Gjoni's chance of success as slim. He noted that Albania recently began a reform of its judicial system and plans to start vetting all of its judges. Based on Gjoni's "questionable, superfluous wealth", van Gerven Oei said, the jurist could be high on the list of those to vet. Van Gerven Oei also said that many Albanians believe the allegations at issue could leave Gjoni stripped of his position and that other judges might be less likely to rule in his favour given the vetting they, too, will soon face. He opined that Gjoni is universally distrusted by the government, media and general population, referring to the jurist as "the emblem of corruption in Albania". The journalist added that a ruling in Gjoni's favour would be "utterly scandalous" and would motivate the defendants to take the case to the European Court of Human Rights, where he predicted that they would most likely win.
Likmeta expressed similar doubts about Gjoni's case, saying the suit "lacks any merit."
IPI Director of Advocacy and Communications Steven M. Ellis said that the case showcased the potential for powerful interests to abuse defamation laws to hinder public interest journalism. "Reporting on questions about the wealth of a prominent official, and on news of an investigation into that figure, is vital to transparency and absolutely in line with the watchdog role that independent media should play in democracy," he said. "This case shows how even laws intended to serve a legitimate purpose – protecting individuals' right to dignity and providing a remedy for violations – can be misused to conceal alleged wrongdoing and stifle government accountability." Ellis called on Gjoni to withdraw both cases and he noted the irony that Gjoni, in bringing the case, likely had given greater exposure to the accusations against him.
Less Hospitable
While not a deadly country for journalists, Albania has been a less hospitable place for independent media in recent years. In August, when a 17-year-old worker was found dead at a landfill in Sharra, A1 News reporter Alida Tota was fired from her station after covering it. She later accused a local mayor of intervening to prevent a broadcast of reporting into the death.
In November, construction company Edil Al-It sued journalist Artan Rama for 15 million lekë (approx. €110,000) after he aired a story on his program Publicús suggesting the company may have used questionable means to win a tender to reconstruct the national theatre. Last month, Prime Minister Rama drew criticism for his appearance on a popular talk show while campaigning ahead of elections. During the program, he played a game in which he gave his opinions on journalists as the host named them. Rama responded to 19 of the 21 names given with comments such as "trash" and "poison".
Drawing a parallel with U.S. President Donald Trump, van Gerven Oei noted that Rama no longer holds press conferences and instead uses social media to reach out directly to the Albanian public. The journalist said that while he was confident the journalists would succeed in the Gjoni case, he held less hope for the future of press freedom in Albania. When the prime minister dismisses the actions of journalists and refers to them as "failed politicians", Van Gerven Oei argued, it shows the problem stems far beyond a single case by a controversial judge.
Likmeta, however, said he remains more optimistic. He commented that in his "corner of the world", any close relationship with officials can risk crossing a line into unethical or biased behaviour. Nevertheless, he added, journalists can counter that by remaining objective and keeping a healthy distance from sources.
Journalism or defamation?
To make a point on defamation laws in Europe, the International Press Institute (IPI) recently published this study , summarized by this infographics . The dilemma between defamation and freedom of expression is also debated at European level . On this topic other resources are available in our Resource Center .
This publication has been produced within the project European Centre for Press and Media Freedom, co-funded by the European Commission. The contents of this publication are the sole responsibility of Osservatorio Balcani e Caucaso and its partners and can in no way be taken to reflect the views of the European Union. The project's page
I commenti, nel limite del possibile, vengono vagliati dal nostro staff prima di essere resi pubblici. Il tempo necessario per questa operazione può essere variabile. Vai alla nostra policy
blog comments powered by