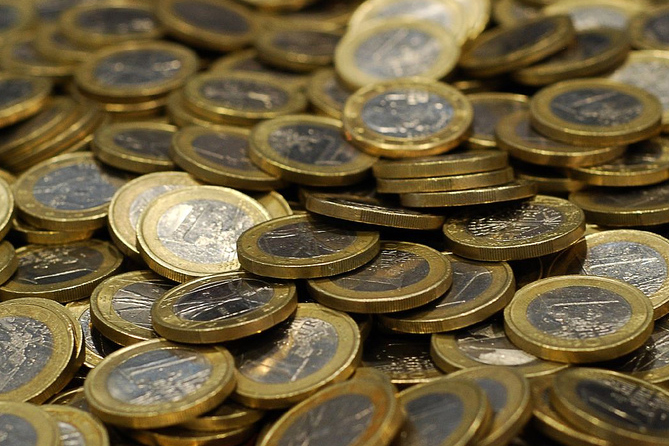 The EU is struggling to save the credibility of its Kosovo mission, but is walking on thin ice. Our report
The escalation of corruption allegations involving senior officials of EULEX (the EU rule of law mission) in Kosovo has mobilized the new structures of the European Union in an attempt to save the credibility of its biggest foreign mission. Feeling the pressure since the first day she stepped in the new office, EU's foreign policy chief Federica Mogherini said she would appoint an independent legal expert to run the investigation. "It is high on my agenda. I intend to appoint, as a matter of urgency, an independent and experienced legal expert to review the mission's mandate implementation, with a particular focus on the handling of the allegations of corruption", she stated.
At stake
EULEX' credibility is at stake following allegations that senior international officials colluded with suspects in criminal cases, took bribes and nullified internal probes. The scandal that hit the EU's mission was discussed early this week at the European Parliament in a closed door meeting. MEP's expressed their concern over the allegations proposing investigations by the EU's anti-fraud office (OLAF), or an independent investigator from an EU state.
EU spokeswoman, Maja Kocijancic, said that the new head of EULEX mission, Gabriele Meucci, and the new High Representative of the European Union for Foreign Affairs and Security Policy, Federica Mogherini, are working to ensure a transparent process of investigations and save EULEX' reliability.
Augustin Palokaj, a Brussels-based journalist expert in Kosovo affairs, told Osservatorio Balcani e Caucaso that EULEX credibility is now EU's biggest concern. "This does not concern euro-skeptics or those who are against EULEX and Kosovo. The biggest concern is among Kosovo's and EULEX friends. They are disappointed with EULEX failure, in particular now with accusations for corruption in the highest levels", he said. "The most negative feedback would be to lose the faith of people. This would have an impact also for potential witnesses that were supposed to be protected by EULEX", Palokaj added.
The corruption scandal at EULEX seems to be the biggest one within the EU missions in the Balkans in the last 20 years. And this is happening exactly to the biggest and most expensive mission that EU has had in its history, EULEX, which employs 1,600 policemen, judges, and prosecutors seconded from around Europe.
The Bamieh letters
The leading newspaper in Pristina, Koha Ditore, revealed a few days ago some internal letters written by a British prosecutor, Maria Bamieh, to her supervisors, alerting them on unlawful activities performed by her colleagues. The Bamieh letters said that the EULEX chief prosecutor, Jaroslava Novotna, and the former chairman of Eulex Assembly of Judges, Francesco Florit, in 2012 and 2013 had shut down cases for money in exchange. According to her, Florit personally received a €350,000 bribe.
She also said that another senior EULEX official, Jonathan Ratel, was blocking internal EULEX probes into the issue. According to Koha Ditore reports, EULEX gave classified information to Serbian intelligence services, too. The British prosecutor Maria Bamieh was suspended from her post on the leak investigation before Pristina's daily published the story, but both Bamieh and Koha Ditore editors said she was not source of the leaks.
Bamieh gave several interviews in local and international media speaking openly about the case in order "to save her reputation". "How can the people of Kosovo trust EULEX when they keep lying? What hope is there for the Special Investigative Task Force to be able to guarantee safety for witnesses if EULEX doesn't change?", she said, referring to an EULEX unit looking into war crimes allegations against Kosovo politicians.
Zero tolerance?
In a press conference in Pristina the head of the EU rule of law mission in Kosovo, Gabriele Meucci, told reporters that the allegations would be "pursued vigorously".He noted he has "zero tolerance" for graft. Following revelation in Koha Ditore, the EU spokeswoman Maja Kocijancic acknowledged that "investigations were conducted since 2013 into allegations of corruption cases reported in the media". So according to her, Brussels was informed a year ago on the scandal.
"EU officials say there are ongoing investigations and they started a year ago. Moreover according to them some EULEX officials lost their immunity to enable investigations. The fact that there were allegations since last year but they were kept secret has caused indignation to some member states and some members of European Parliament; because neither the EP nor the Political and Security Committee were informed for this until Koha Ditore started to write for this matter", says journalist Augustin Palokaj who reports regularly for Kosovo's media on EU related matters.
Failure
Vehbi Kajtazi, the author of a series of investigative articles in Koha Ditore on allegations for corruption in EULEX, estimates that the EU rule of law mission in Kosovo has failed to complete its mandate to help Kosovo's authorities to fight corruption and crime.
"Even earlier during my work as a journalist I had reported that most of corruption cases were closed and suspects were released, although there was sufficient evidence that they had committed crimes. In some cases, for misuse of funds up to 60 million euro, people were sentenced to two years of conditional sentence, without being sent to prison, before the huge damage they had caused to the country. Now with this scandal I don't doubt only in EULEX' future, but I question everything the mission did so far. My feeling is that everything has to be verified because now also the reliability of judges and prosecutors in establishing justice in all cases in Kosovo is being questioned", he said.
Vehbi Kajtazi explains how difficult was for him to verify all information and letters regarding allegations for bribe-taking in EULEX before he published the articles. He worked intensively almost a month investigating the scandal. According to him, the British prosecutor Maria Bamieh was not the source of information.
Pressure on journalists
"I first met her the day when Koha Ditore published the first part of the investigative story on EULEX. When we met in a cafeteria in Pristina, many EULEX policemen arrived. This was a confirmation that EULEX was looking into Maria and me, and our phone conversation was tapped. Ms Bamieh was suspended unjustly for leak of information", claims the reporter.
He blames EULEX's officials for "putting pressure on him not to publish the revelation". This happened during a meeting he had with the press people and the adviser of the head of mission to see EULEX' views on the information in his possession. "I was asked to hand over the documents to EULEX if I wanted a response. I refused to do this, but the main advisor to the head of EULEX warned me that if I wrote about the case in question, I could be prosecuted", says Vehbi Kajtazi. But the head of EULEX, Gabriele Meucci, denied that EULEX put pressure on a Kosovo journalist. "Absolutely not. My staff met with media in good faith", Meucci said in a press conference in Pristina.
Reporters Without Borders condemned such behaviour of an EU mission towards Kosovo's journalist. "By putting pressure on an investigative journalist, the EULEX mission is acting contrary to all fundamental principles of the European Union regarding freedom of information," said Reporters Without Borders secretary general Christophe Deloire.
"EULEX has lost a great deal of credibility, and the mission has sent a highly negative signal to the local authorities. Why would they think twice about putting pressure on journalists from now on if the EU, which is supposed to be leading Kosovo along the path to democratic norms, thinks it can threaten them with prosecution?", he added.
This publication has been produced with the assistance of the European Union. The contents of this publication are the sole responsibility of Osservatorio Balcani e Caucaso and its partners and can in no way be taken to reflect the views of the European Union. The project's page: BeEU - 8 Media outlets for 1 Parliament.
I commenti, nel limite del possibile, vengono vagliati dal nostro staff prima di essere resi pubblici. Il tempo necessario per questa operazione può essere variabile. Vai alla nostra policy
blog comments powered by