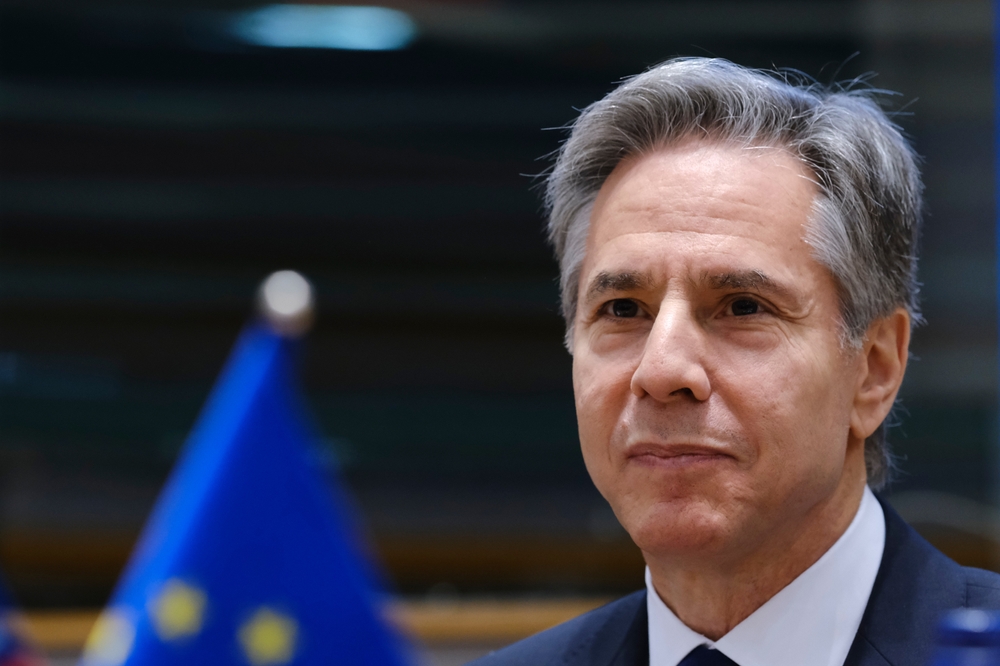 From 1 to 4 May, the United States hosted a meeting of talks between the Armenian Foreign Minister and his Azerbaijani counterpart. Few details of the meeting: there was some progress but points of disagreement remain on some key issues
On 1 May 2023, the Armenian and Azerbaijani foreign ministers, Ararat Mirzoyan and Jeyhun Bayramov were hosted in the United States by U.S. Secretary of State Antony Blinken. Though some had speculated that such a meeting was being planned, what appeared to be a general stagnation in the normalisation process between the two countries meant that few expected it.
Nonetheless, a day before the ministers and their delegations headed off to Washington D.C., the Azerbaijani Turan News Agency and Armenian Hraparak both published pieces saying that the meeting would take place. Turan also said its sources had informed them that the meeting could last 'several days,' an unprecedented development since the 2020 war.
An announcement posted on the website of the Armenian National Assembly confirmed that the same day – parliamentary vice-president Ruben Rubinyan would join Mirzoyan as part of the delegation in the U.S. from 29 April to 5 May. There was also speculation that a 'roadmap' towards the normalisation of relations could be signed, though none was announced or signed.
Speaking in Yerevan on 28 April, French foreign minister Catherine Colonna had also said that there was the possibility Armenian Prime Minister Nikol Pashinyan and Azerbaijani President Ilham Aliyev could meet on the sidelines of the upcoming second European Political Community (EPC) event in Chisinau, Moldova, on 1 June. Colonna had already visited Baku the same week.
Taking place at the George P. Schultz National Foreign Affairs Training Centre in Arlington, Virginia, no details of the talks held from 1-4 May were disclosed. When asked at press conferences, U.S State Department Deputy Spokesperson Vedant Patel avoided questions due to the secrecy of the talks. What is known, however, is that both Bayramov and Mirzoyan also met together with U.S. National Security Advisor Jake Sullivan.
It was, however, announced that Blinken had hosted the Armenian and Azerbaijani foreign minister for a welcome dinner on the eve of the talks. The U.S. Secretary of State also took part in the opening session and joined the delegations for the last. "They've made tangible progress on a peace agreement," Blinken said in a live broadcast at the very end. "Achieving [peace] would not only be historic but […] profoundly in the interests of the people of Azerbaijan and Armenia," he said.
The U.S. diplomat also acknowledged that the Armenian and Azerbaijan delegations had "discussed some very tough issues over the last few days," but sounded a note of caution in a statement issued afterwards. "The pace of negotiations and the foundation that our colleagues have built shows that we really are within reach of an agreement [but] the last mile of any marathon is always the hardest."
Blinken proposed that the two ministers return to Baku and Yerevan to "share with the governments that, with additional goodwill flexibility, and compromise, an agreement is within reach." And in identical but separate statements from the Armenian and Azerbaijani foreign ministries, that apparent progress was also acknowledged although both admitted that there was still disagreement on key issues, reminding some of previous failed attempts to resolve the conflict.
That had been hinted at during the talks by Aliyev during a conference held in Shusha, the hilltop citadel that returned to Azerbaijani jurisdiction towards the end of the 2020 war. "I hope Washington negotiations will produce - if not results, but at least signs of progress," he said. And in an interview with Radio Free Europe / Radio Liberty's Armenian Service on his visit last week to Prague, however, Pashinyan described any such progress as minimal.
"We are still unable to reach agreement in the draft peace agreement on the wording that will give us confidence that Azerbaijan recognises 29,800 square kilometres of Armenia," he said. "While the difference between the sides was one kilometre before, now it is 990 meters. It is progress, but there is still a huge difference."
Pashinyan further highlighted what those other differences were – namely the format of any 'discussion mechanism between Baku and the de facto capital of the former Nagorno Karabakh Autonomous Oblast (NKAO), Stepanakert. He also mentioned the need for international mechanisms related to the withdrawal of troops and the establishment of a demilitarised zone. But in a surprise comment, he also said that the discussion started in Washington can "continue in Moscow."
When asked in Prague to predict what might happen in Ukraine, Pashinyan had already announced his visit to Russia this week. "I can only say with certainty that I will go to Moscow next week," he said. No official announcement let alone any details were released until 8 May when it was stated that he would participate in the annual Victory Day event.
When asked by media, Russian Presidential Spokesperson Dmitry Peskov only said that high-level summit was being discussed but would not answer the question of whether Aliyev would be present too, saying only that it was "premature."
That Russia might attempt to disrupt any progress was not unexpected.
On the same day that talks started, Gazprom Armenia announced that gas supply to Armenia would be suspended as repairs were necessary until the same day the talks ended. Though possibly coincidental, some have also speculated that the disruption could also be a reaction to the Armenia voting in favour of a motion that included reference to Russia as an aggressor in the context of the still ongoing war in Ukraine.
Speaking at last week's talks, an anonymous U.S. official had already stated that Washington hoped Moscow would not react harshly to."Whenever it [a Russian peace proposal] is put on the [negotiating] table, we are ready to move forward with it," Pashinyan also told RFE. "But to what extent does the Russian Federation pursue this option?".
On 8 May, the Financial Times reported that sources told it that Aliyev and Pashinyan would meet once again for talks facilitated by European Council President Charles Michel this weekend. It also reported that the 1 June meeting on the sidelines of the EPC is still on the cards, adding that German chancellor Olaf Scholz and French president Emmanuel Macron would join them.
I commenti, nel limite del possibile, vengono vagliati dal nostro staff prima di essere resi pubblici. Il tempo necessario per questa operazione può essere variabile. Vai alla nostra policy
blog comments powered by