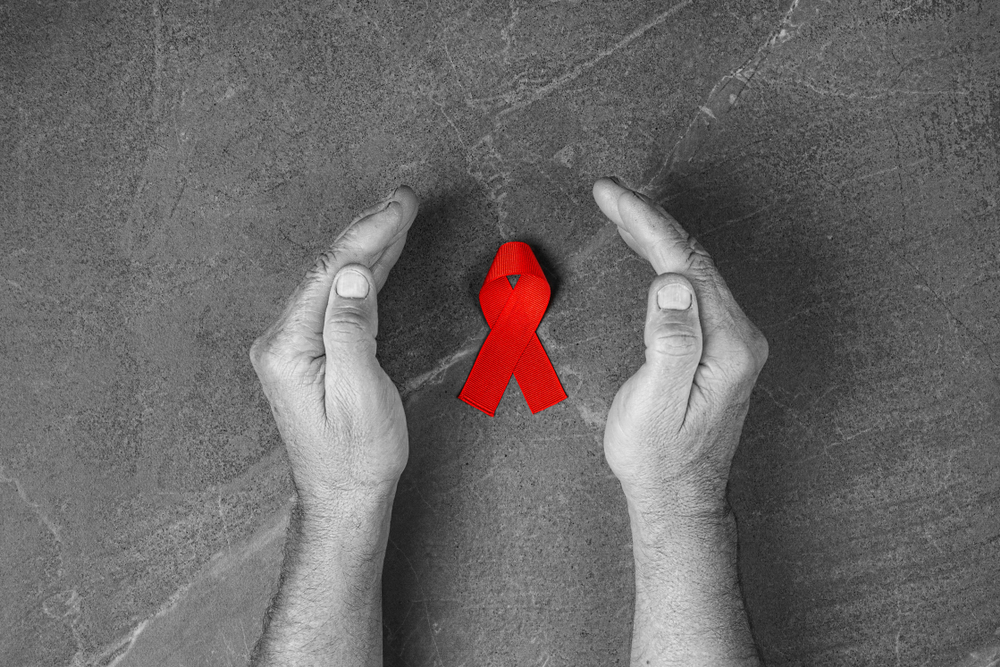 There are several thousands of HIV-positive people in Armenia today. Although information is becoming more accessible, for example that the disease is not airborne and that simple contact is not contagious, many avoid contact with them - "for safety". Because of that discriminatory attitude, HIV-positive people keep hiding
"HIV can be transmitted during unprotected sex, when exchanging a syringe or needle, when using a non disinfectable tool, from infected mother to the child during pregnancy, childbirth and breastfeeding, from transfusion of infected blood or its components", 45-year-old Karen (the name has been changed), resident of Yerevan, who has been HIV positive for 10 years, begins his story with dry facts, saying that he's tired of the distorted opinion of society, that the infection can be transmitted, for example, by drinking water from the same cup or by a simple handshake.
"The year was 2010, I constantly felt weak, it was an incomprehensible situation. I searched for information about various diseases on the Internet, thought I had a tumor, then finally realised that I had to pass a medical test. When I heard the diagnosis, it was a signal of suicide for me. I thought of nothing but dying. I understood that I would not be able to withstand public attitudes", the man says.
Karen notes that many citizens of Armenia, as well as residents of many other countries around the world, have a misconception about this disease: that's why he is trying to inform the public at any opportunity about the transmission of the infection.
"The psychologists have worked with me for quite a long time, I've gone through a lot of things until I was able to accept myself as I am. I have one problem with hiding my name: I don't want to put my wife in danger. I know that many people in the community will not accept her, whether she is infected or not".
According to data by the Armenia Republican Center for AIDS Prevention, from 1988 to January 31, 2020, 3,825 HIV cases were registered in Armenia (including 448 in 2019) - 2,653 (69%) are male, 1,172 (31%) female. 63 cases (1.7%) were registered among children. 50.5% were aged 25-39 at the time of diagnosis.
The main ways of HIV transmission in Armenia are heterosexual sex (72%) and use of injectable drugs (19%). Others include same-sex sex, mother-to-child, and through blood.
The highest number of HIV positivities was registered among the residents of Yerevan - 1161 cases, 30% of all registered cases, followed by the Shirak region with 11.3% (433).
"Perhaps the cruelest sentence I'd ever heard in my life was that I was diagnosed with HIV. My husband infected me with HIV and he died", says Gayane, 37 (the name has been changed).
Gayane lives in Gyumri, the second city in the Republic. She hides both the cause of her husband's death and her disease. She says that, although they do not live in a small town, if somebody knows about her the fate of her children can also be cruel.
"I'm raising two daughters. They are not contagious fortunately, but I can't knock on everyone's door and tell them about my disease, genetics, and infection transmission. If someone finds out that I have a problem, after all, my daughters will be doomed to loneliness".
Gayane receives medical tests and drugs from a specialist centre in Yerevan. She says when the day comes to go to the capital, she always finds something to tell the family about why she is going to Yerevan.
"I do freelance work: I work from home.I am lucky in that respect: whenever I need to, I can say that I have a meeting with my colleagues in Yerevan".
Armenia's state apparatus is also aware of the discriminatory attitude. A solution to the problem has been found: a month ago, the Government decided to unite the Armenia Republican Center for AIDS Prevention and "NORK" Infection Clinical Hospital.
The merge aims at effectively managing the resources of two legal entities (personnel, financial, and property), increasing the lab diagnostic capacities (including x-ray and ultrasound examinations), improving the efficiency and productivity of medical device use, optimising the administrative infrastructure, and organising the systematic and efficient works of health system organisations.
"Another important consideration is the current discriminatory attitude towards HIV-positive people and AIDS patients in our society, to which, in our opinion, contributes the practice of diagnosing and treating the infection in a separate institution. Thus, we expect that the reorganisation will also contribute to easing stigma and discrimination against people living with HIV in our country", stated the Ministry of Health.
This decision caused some misunderstandings. Some people claimed that the Republican Center for AIDS Prevention was actually closing.
"Measures against HIV/ AIDS only tend to the overall health system of development and integration and no operating system is closed and a system transformation takes place to provide greater access and high-quality service", the Minister of Health clarified in an interview with journalists.
"You know, the only problem left for me is to let no one know what an infection I have inside me. There were cases when a doctor told his acquaintance about his patient and the news was spread. That patient is not in Armenia any more: he could not live under the burden of that discriminatory attitude. We don't need much,we just don't need to be pointed out, we don't need extra attention... " says Gayane.
I commenti, nel limite del possibile, vengono vagliati dal nostro staff prima di essere resi pubblici. Il tempo necessario per questa operazione può essere variabile. Vai alla nostra policy
blog comments powered by