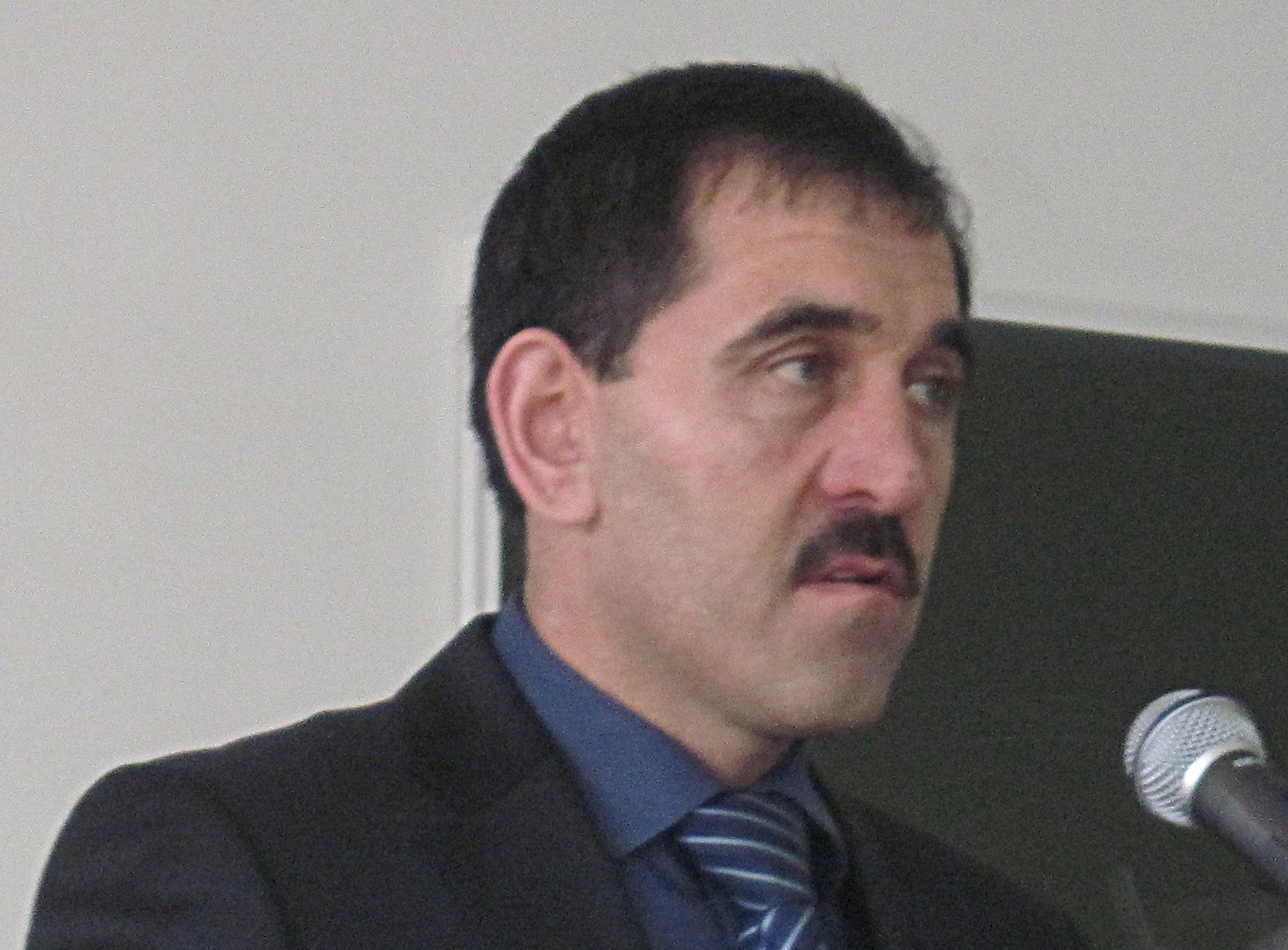 On 19 February, Ingushetia's President Yunus-bek Yevkurov held a meeting with local university students. When responding to students' questions, Yevkurov never tried to deny that this small republic in the Northern Caucasus is stricken with problems
Nazran, Ingushetia State University, 19 February, 2010. The university campus looks different today. Several armoured cars and trucks are parked around the modern building where the aula magna is, access to the university area is limited by a checkpoint.

Approximately two hundred neatly-dressed students are sitting quietly in the aula magna: they are all waiting for Ingushetia's President, Yunus-bek Yevkurov. The visit came out of a decision by the Ingush president to follow the example of Russian Federation President Dmitri Medvedev, who met with a group of students in Tomsk at the beginning of February. Yevkurov decided to meet the Ingushetia State University Students in order to discuss the situation of their small Caucasian Republic and to answer their questions directly. The ministers and deputy ministers of education, economics, and transportation sit in the front rows with other government officials. Before the President arrives, an extremely energetic elderly woman makes sure that everyone is there.

Yevkurov speaks in a calm voice. He speaks in Russian, sometimes switching to Ingush to use a particular expression or tell a joke. On his face, there is no sign of the attack which nearly cost him his life last summer. He speaks openly; he does not try to minimize Ingushetia's problems, and he suggests some possible ways to bring stability back to the region.

The President starts his speech by pointing a finger at corruption in the education system, a plague affecting all Northern Caucasus countries. "Everyone knows how much it costs to pass an exam, to get a university degree, or a job at a university," Yevkurov said during the meeting. "It is not a secret. It does not matter whether you regularly go to class or study; the more money you have, the higher your scores are. This negatively affects our children. It does not set a good example for them. We must get rid of corruption in our education system, we must expel the students who do not go to class."

Achieving stability and keeping tradition alive

However, according to Yevkurov, the government's first priority is to achieve stability. Nearly every day, there are news reports of blasts, shootings, and killings. The incidents of violence are amazingly high, especially for a territory half the size of Cyprus with just a few more than half a million inhabitants. There are checkpoints near the border with neighbouring North Ossetia and soldiers holding automatic weapons and wearing bulletproof jackets - and sometimes balaclavas - patrol the streets of Ingushetia. According to Azamat Albogačiev, deputy rector of the local university, such a strong military presence contributes to creating, rather than solving, problems for civilians. "If we banned federal security forces from accessing our territory, I am sure the situation would go back to normal almost immediately. People are scared of the military; they have lost their faith in the future," Albogačiev tells me.

In order to get out of this gridlock, Yevkurov relies upon the values of family and of tejp, an ancient institution common among Ingush and Chechens. The tejp is a sort of broader family which includes all single families having at least one common ancestor. "Education must start at home. The tejp must have a role in choosing who among its members will go to university and deserves support if he or she decides to study outside of Ingushetia. In this way, the tejp itself will guarantee that its member is seriously dedicated to studying and will not embarrass the Republic of Ingushetia," Yevkurov stated during the meeting.

However, not all Ingush people share Yevkurov's views on the subject. "The tejp in its original form disappeared nearly three hundred years ago," Israil Sampiev, professor of political and social sciences at the University of Nazran, tells me, sipping a cup of tea. "What is left of the tejp today is a vague notion of sharing the same ancestor. Within the tejp itself, there are separate families or groups of families, each linked by family ties but having different interests. It is strange for a modern state to rely on these social structures. Moreover, the procedure suggested by Yevkurov does not make any sense from the legal point of view. Any procedure breaking objective criteria leads to nothing but trouble."

Timur Akiev, chairman of the local branch of Memorial, the renowned human rights organization, does not conceal his scepticism. "The tejp can have a positive impact on those students who do not behave well, but it cannot convince the rebel to go back home. In any case, before we pass any judgement, we should wait and see how this system based on tejp is actually going to work."

Questions and answers
After delivering his speech, Yevkurov answers the students' questions for nearly one and a half hours. The students ask questions on different topics and broach delicate issues. They ask them boldly, openly, often using an accusative tone. One student, obviously referring to the anniversary of the deportation of the Ingush people (23 February) asks: "what is the president doing to defend the honour of our people and the interests of our nation while, in Ossetia and all over Russia, people are growing increasingly convinced that the deportation of our people was the right thing and that Stalin was, after all, a positive historical figure?" Another student asks what the Ingush government is actually doing about the prigorodnyj rajon and for the refugees living in that area. Yevkurov answers these questions in a conciliatory tone, trying to minimize the sense of suffocation emerging from the students' questions.

Other questions concern more practical issues such as the lack of buses from and to the university campus at night, the chances of getting state financing for students' initiatives, and requests for more support for student internships and scholarships. In these cases, Yevkurov questions the corresponding minister and then makes directives, always giving precise deadlines and asking that his requests be written in the official record of the meeting.

When asked why, unlike other republics of the northern Caucasus, the government does not take any active steps toward increasing Ingushetia's tourism appeal, the President answers in an extremely direct way: "The priority for Ingushetia is peace and stability. It would be easy for me now to tell you a lot of fairy tales about how we are going to build our tourism infrastructure and so forth, but the truth is that, until we achieve stability, it will not be possible to carry out these kinds of projects."

Realism and dialogue

It seems that Yunus-bek Yevkurov's government pillars are realism and dialogue. This approach sounds like the right thing to do. But, as the President himself stated, the road is still long and winding.
I commenti, nel limite del possibile, vengono vagliati dal nostro staff prima di essere resi pubblici. Il tempo necessario per questa operazione può essere variabile. Vai alla nostra policy