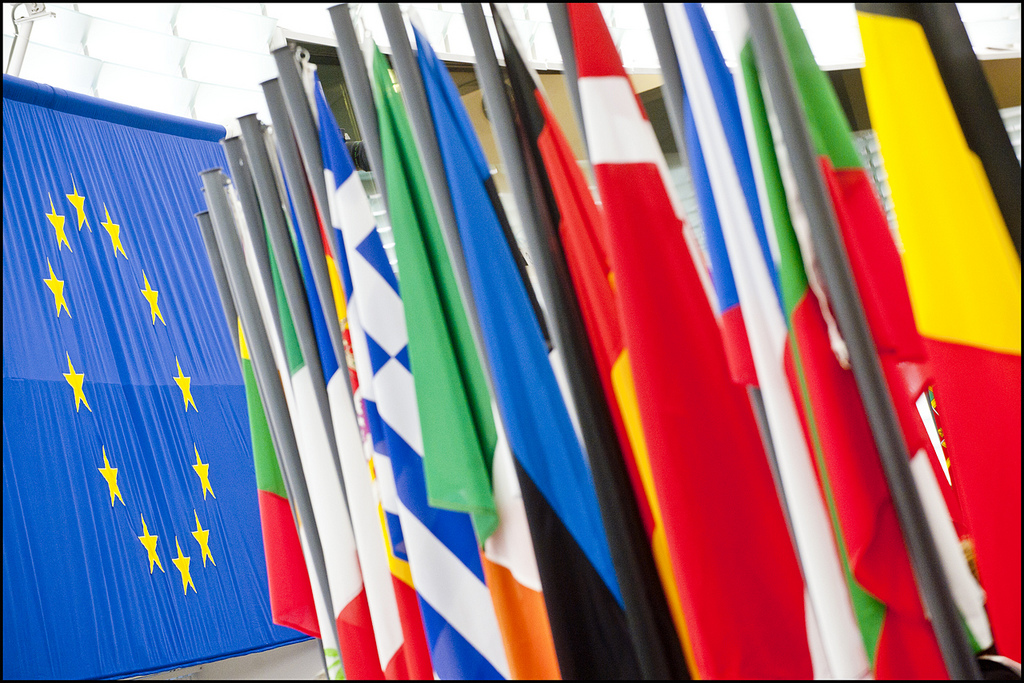 In 2012, José Barroso and Angela Merkel visited Moldova. These high-level visits raised hopes that Moldovan citizens will be granted visa-free travel in the EU by 2014. Still, a Russian proposal to include Moldova in its own customs union keeps public opinion divided in the country
The Moldovan national dream of being granted visa-free travel to the EU should go hand in hand with other reforms, particularly in regard to the problematic issues of corruption and independence of the judiciary. The current government has pledged to address these issues before the next parliamentary elections, scheduled for 2014.
EU leaders support Moldovan reforms
"The agreement of a visa free travel regime with the EU could be signed in 2014," said Iurie Leancă, foreign minister of Moldova. This new forecast comes after an earlier optimistic deadline to fulfill all the conditions needed for visa-free travel by the end of 2012 could not be maintained.
Even if some EU states have been confronted with serious economic crisis, the Republic of Moldova has received very important international visits in the course of 2012, among them European Commission President José Barroso and German Chancellor Angela Merkel.
At the last meeting with Moldovan leaders, José Barroso expressed his appreciation for the reforms undertaken by the Moldovan Government, stressing Moldova's belonging to Europe and the EU's increasing support of the country. The EU's financial support to Moldova has increased five-fold, from 35 millions Euro in 2006 to 122 millions Euro in 2012, turning this post-Soviet country into the highest recipient per capita of European financial support (41 Euro per person).
"I consider Moldova to be part of the EU. My visit here is a sign of recognition for the reforms your country has been implementing", said Barroso according to local media reports after the first-time meeting he had in Chişinău.
The European Commission president has also expressed his hope that Moldova will continue to implement needed reforms, such as the restructuring of its police and judicial systems. He said that it is most probable that three important agreements will be signed by the end of 2013, meaning: free trade, the Association Agreement, and the last free visa liberalization plan.
Moldova, leader in reforms in the Eastern Partnership
Nicu Popescu, former advisor to prime-minister Vlad Filat, said that Barroso's visit to Chisinau represented a message of support for Moldova from the European official. "Brussels wants a prosperous and democratic neighborhood. Moldova is the country that has taken the good path," said Popescu.
Encouragement came from another influential political leader of Europe, German chancellor Angela Merkel, who visited Moldova to say that the country can take its first step in integrating with the EU. Merkel praised Moldovan efforts to be a leader among the Eastern Partnership countries in terms of reforms.
The EU–Moldova Forum, held in Berlin in late October, was meant to raise Moldova's profile as a "success story" within the EU Eastern Partnership. "Moldova has changed, and continues to change quickly. From an uncertain supporter of the Eastern Partnership, it has turned into its most prominent member into a staunchly committed and reliable partner," said Stefan Füle, European Commissioner for Enlargement and European Neighbourhood.
Moldova's adoption of its anti-discrimination law was an unprecedented breakthrough in the Eastern Partnership region. Another reform that Moldova is committed to is the eradication of corruption and fighting impunity.
Right or wrong direction for Moldovan citizens?
In terms of EU integration, the Transnistrian region raises the most concern in terms of EU integration. Many think Moldova cannot be another "Cyprus" for Europe. European politicians are aware that the territorial conflict is not going to change overnight. The EU Delegation in Moldova is sure that its leadership has chosen the right direction for the country: EU integration.
Yet Moldovan citizens are divided when it comes to EU integration. Since the Russian leaders invited Moldova to join the Eurasian Customs Union, made up of Russia, Belarus and Kazakhstan, more than 57% of Moldovans said in an opinion poll that they would vote at a referendum to become part of this Union. Only 52% said they would be in favour of Moldova becoming an EU member state.
Thus, Russia has no interest in losing Moldova as a potential member of the Eurasian Customs Union by allowing it to tighten its relations with the EU. Still, Moldova's largest single trading partner is the Russian market, which has made the Moldovan Government vulnerable to Russian trade embargoes against Moldovan goods (as has happened in particular with wines).
The Moldova president shows political courage
In 2011, Russia called for stronger co-operation between ex-Soviet nations. In September 2012, Moldova was invited to join the Eurasian Union, but then Russian leaders told Moldovan politicians to choose between Russian low-priced gases and the EU Energy Agreements .
In response, the newly elected president of Moldova, Nicolae Timofti, took the political step of accusing Moscow of doing everything possible to prevent Moldova's EU aspirations.
While Moldova is not among the countries motivated to get Eurasian Union membership, Russia seems keen on making sure that it does not join any alternative regional groups either.
"Russians openly tell us that we are in their area of influence, but we have our own interests. I am not afraid of conflicting opinions. I need to convince those who disagree. European integration today is our national idea," Timofti told a Romanian newspaper.
According to the prime-minister Vlad Filat, Moldova will continue to have strong relations with the countries of the CIS. He diplomatically said that instead of joining the Russian-led custom union, Moldova will cooperate at a bilateral level with its members.
I commenti, nel limite del possibile, vengono vagliati dal nostro staff prima di essere resi pubblici. Il tempo necessario per questa operazione può essere variabile. Vai alla nostra policy