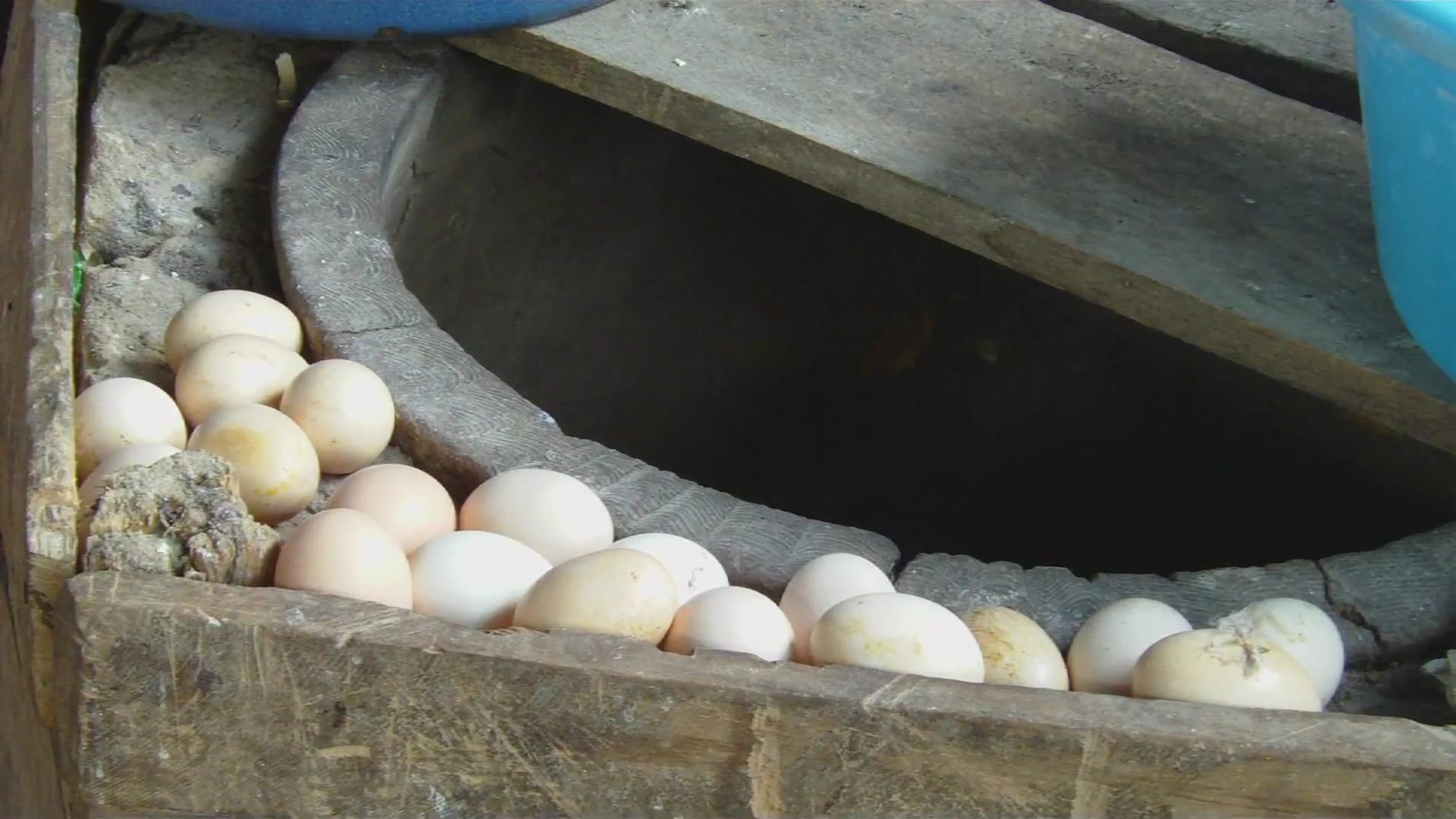 The basic idea behind Go Group Media is simple: give a camera to people from all walks of life, living in isolated parts of the country, and tell them to make films about their lives or things that matter to them. The result is an amazing way to get to know the lives of people living in different parts of the Caucasus
An interview with Margarita Akhvlediani, Director / Editor-in-Chief of Go Group Media .
How did you get a sense that there was a need for something like Go Group Media?
When we started Go Group Media in 2009, we started it not exactly to work as journalists in the strict sense of the word, but rather to work directly with people because people as such do not appear in the mainstream media. When you watch television in Georgia, Armenia, and Azerbaijan you don't get to see and hear people there, their lives, their problems, their happiness, what they think, what they want... you see only politicians and stars. People don't have the chance to have their say and don't have a chance to hear what other people - even within their own country - say.
Another problem is that people don't know each other. After so many years working in the South Caucasus, I now believe that the main problem here lies in the fact that people don't know each other. Of course it is a fragmented region; it is impossible for Azerbaijanis to meet Armenians, for Georgians to meet Abkhazians and Ossetians. But even Georgians and Armenians, Georgians and Azeris... people simply don't know anything about each other. Their knowledge is limited to what television says, which is often hate speech. And even when they live in the same country, as is the case with minority populated regions in Georgia... people from Tbilisi or Kakheti don't know anything about people who live in Samtskhe-Javakheti [a region where the majority of people are ethnic Armenians].
Go Group Media gives a chance to ordinary people to tell their stories by shooting short films themselves. But how can they do it, if they have no filmmaking experience?
We don't really teach people how to handle a camera. We just tell them the very basics: stay quiet when you're filming, don't film against light... things like that. What we do teach them is how to communicate their perspective, how to build a story, how to ask questions, even of themselves. This needs some teaching, but that's all we teach them. And then we give them a camera and they film themselves. We have more than twenty cameras... currently, we have cameras in South Ossetia, in North Ossetia, in Abkhazia and in many of Georgia's regions.
People discuss their stories with us, then they go and film and get back to us, usually with about two hours of raw footage. It's unprofessional filming, but it's all so alive and interesting! These materials are then edited with professional equipment by our video editor. The combination of this kind of footage with skillful editing creates some amazing short films, of about 10 minutes in length, that are very interesting to watch.
How do you find the filmmakers for your films?
It was difficult in the beginning. We started with personal connections, went to the regions, in the villages, met some people, told them about our idea. They were surprised that somebody might be interested in their stories, in their ideas... they were afraid to touch the cameras, also because they are pretty small.
But then... we started with the screenings, combining them with workshops. After each screening, we invite everybody sitting in the room to the workshop the following morning. Usually, the room would be full the next day. Now we have lots of different people who have signed up to shoot their stories and they have to wait their turns.
Among our authors we have school pupils and professors, shepherds and housewives. People want to tell their stories and they have interesting stories to tell. They just are not aware of it. You just have to push them a bit... and then they start to feel it.
Once you have the films, I guess the real issue becomes how to bring them to a wider audience...
We have about 300 films and we produce about two films per week. They are available on our website and YouTube channel and are often reposted via Facebook, Twitter and various blogging platforms. Some of our films have tens of thousands of views.
But not everybody has access to the Internet, especially in the Caucasus, and as I said, the main aim is to reach people, connect people living in the Caucasus, especially those people who live on different sides of borders and don't have the chance to meet each other.
So one of our collaborators travels across the region at least four times a month with a screen, projector and several films. We gather maybe 30 people in a room and we show them four films and then there is live discussion. People start to talk about the films that they have just watched... and then they talk about themselves.
Besides, we have agreements with local TV stations in the regions, in Samegrelo, in Kvemo-Kartli, in Samtskhe-Javakheti. So there is a very large audience.
Still, I understand that it is nonetheless difficult to bring these stories to the national mainstream media...
This is why we also work with professional journalists. We invite about eight or 10 journalists from the mainstream media only, usually from Tbilisi, Baku or Yerevan, and then take a trip to some remote area. For instance, we invited 10 journalists and went to Samtskhe-Javakheti for three days. We spent three days meeting locals, meeting officials, experts, and then just meeting a lot of people, hundreds of people... staying at their homes, sleeping there, dining with them, talking and talking and talking, from one village to another.
When they come back, they write stories about their experiences, and they publish them. It's important because they work in the media and they change the environment around them... but it's even more important that the story they publish reaches hundreds of thousands of people that get information... so people from these remote areas, maybe from minorities, have the possibility to talk, to be shown on TV, talk about their problems, say what they think. And other people can see them.
This is very important because the national media completely ignores minority populated regions - they don't even have their own correspondents there.
What about Abkhazia and South Ossetia?
Village life close up, South Ossetia
We work very closely with Abkhazians and Ossetians. We have many films from there. I always boast that the only way to see the faces of people living in these two territories from Georgia is on our website. You might see interviews with public figures from these regions in the media here, but you definitely can't hear the stories of everyday people. We have authors in South Ossetia and even a partner studio in Abkhazia.
And then we have screenings where we show Abkhazian and Ossetian films here in Tbilisi. And we invite about 50 people, journalists and NGO representatives, but also normal people... we show the film, and then we open a discussion. Sometimes we invite the head of our partner studio in Sukhumi to talk via Skype, and he answers questions from the public directly. Debates can be heated... but still, this gives a chance to know more about the people living there. This is the most important part: to show Georgian society that people living there are normal people, not monsters.
Do you have the chance to show the films there?
Unfortunately, we cannot really have screenings in either Abkhazia or South Ossetia because we are based in Tbilisi. Even as it is, the filmmakers are often blamed for working with Georgians...
Go Group Media opened a school for would-be journalists and filmmakers. How is it going?
It's called CAC school, "Caucasus Authors Course". We started it experimentally last year, and we recently had our first graduates. Participant come from different parts of the south Caucasus, including Abkhazia, South Ossetia, as well as ethnic Armenians and Azeri who are citizens of Georgia. None of them are from Tbilisi: for us, it's more important to give voice to people living in the regions.
Subjects include investigative reporting, photo reporting, writing, and documentary. We have workshops both live and online. In the end, they will be media professionals... living in regions where there are no media professionals, at all.
This is also the first chance many of them have ever had to meet each other and become friends. This is particularly important for those of them who are separated by conflicts, like Armenians and Azeris, or Abkhazians and Georgians. This is a side-effect, but it might have positive consequences in the long-term, since many of them will be working in the media.
I commenti, nel limite del possibile, vengono vagliati dal nostro staff prima di essere resi pubblici. Il tempo necessario per questa operazione può essere variabile. Vai alla nostra policy