The European Union and the Western Balkans: Enlargement and Resilience
The project aims to offer university students on the one hand a better understanding of European foreign policy matters, with particular focus on Southeastern European and Eastern Partnership countries, on the other hand to deepen the concept of resilience in relation to European policies. It includes interactive seminars that are also streamed online for a wider audience, internship opportunities at Osservatorio Balcani Caucaso Transeuropa (OBCT), and a students' blog.
The project is promoted by the Jean Monnet Excellence Centre of the University of Trento in cooperation with Osservatorio Balcani Caucaso Transeuropa and with the support of the European Union.
ARTICLES
According to Valentin Inzko, High Representative for Bosnia and Herzegovina, the country is at serious risk. The idea of ​​its "peaceful dissolution" would also begin to take hold in Brussels circles. For this reason, in his opinion, it is necessary for the EU to quickly change its approach with respect to the Balkans and Bosnia and Herzegovina
Together with Christine Hübner, Jan Eichhorn, and Luuk Molthof, political scientist Srdan Cvijic recently published a report that analyses the French point of view on the enlargement of the European Union to the Western Balkans. We interviewed him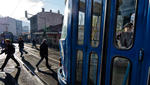 Bosnia and Herzegovina cannot wait any longer. It must embrace the constitution, which can no longer be just an "annex" to the Dayton Peace Accords. The opinion of the jurist Jens Woelk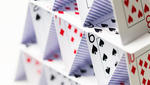 We need a new approach to enlargement policies, lest their complete failure. And it is necessary to start afresh from the abolition of unanimous voting. An interview with Srdjan Cvijić, author together with Adnan Ćerimagić of "Rebuilding Our House Of Cards: With More Glue"
Cautious optimism and a new package of economic incentives for the Western Balkans: with the "2020 enlargement package", the EU tries to relaunch the integration of the region, but the prospects remain of slow, never predictable progress
The EU enlargement process in general and the recent developments in Kosovo, this is what we've talked about with Viola von Cramon-Taubadel, German Green/EFA Member of the European Parliament and rapporteur for Kosovo for the European Parliament
A recently published study outlines the EU's demographic future: in 2080, if current trends continue, the EU population will fall from the current 513 million people to 504 million, while flight from rural areas shows no sign of slowing. We take a look at south-eastern Europe, by way of the global context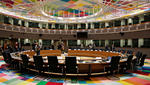 Last June, the European Council dealt another blow to the hopes of Albania and North Macedonia for the opening of EU accession talks. For the other Balkan countries, the situation isn't much more encouraging.
SEMINARS 2021
Guest Lectures - Spring 2021
| | |
| --- | --- |
| Daniela Lai (London South Bank University): The political economy of war and post-war justice in Bosnia and Herzegovina, 13 May 2021 | |
| Damir Kapidžić (Università di Sarajevo) Implications of power-sharing as a peacebuilding mechanism after ethnic conflict, 12 May 2021 | |
| Pietro de Perini (Università di Padova): "EU human rights foreign policy in the Mediterranean neighbourhood", 7 April 2021 | |
| Irene Costantini (Università di Napoli L'Orientale): "Fragility and resilience in the European Union's security strategy", 15 aprile 2021 | |
| Cedric de Coning (Norwegian Institute of International Affairs, Oslo): "The role of Resilience in Adaptive Peacebuilding", 21 aprile 2021 | |
Guest Lectures - Spring 2020
| | |
| --- | --- |
| Arianna Piacentini (EURAC, Bolzano), Young Generations, Ethnonational Identities and Clientelism: Evidence from Bosnia-Herzegovina and North Macedonia, 6 May 2020 | |
| Jelena Dzankic (European University Institute, Fiesole), Europeanisation of Contested States in the Western Balkans: Reality or Fad?, 13 May 2020 | |
| Florian Bieber (University of Graz), The Authoritarian Virus: The Impact of COVID19 on Democratic Decline in the Western Balkans, 14 May 2020 | |
| Filip Ejdus (University of Belgrade), The Secession of Kosovo and Serbia's Ontological Insecurity, 20 May 2020 | |
| Senada Selo Sabic (Institute for Development and International Relations, Zagreb), Migration Trends in the Western Balkans in the Context of the EU Enlargement, 21 May 2020 | |
| Eugenio Cusumano (University of Leiden), Projecting Resilience Across the Mediterranean, 22 May 2020 | |
Video recordings of seminars
SEMINARS 2018
APPOINTMENTS
EDUCATIONAL TOOLS
| | | | | |
| --- | --- | --- | --- | --- |
| Promosso da: | | Con la collaborazione di: | | Con il sostegno di: |
| | | | | |