George Tragkas was a prominent journalist who passed away in December 2021. The post-mortem discovery of his colossal wealth has sparked public controversy on the role and power of journalists in the country
More News
Multimedia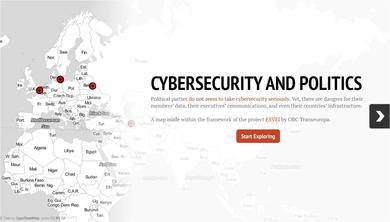 Cybersecurity and politics
Political parties do not seem to take cybersecurity seriously. Yet, there are dangers for their members' data, their executives' communications, and even their countries' infrastructure....

Gabrovo: innovation through the dialogue between academia and business
In Gabrovo, in central Bulgaria, the "Centre of Competence" was designed to forge links between academia and the business world and to foster innovation. The Centre houses fourteen labs e...

Çıldır, the frozen lake
In winter Lake Çıldır, eastern Turkey, freezes over. Nonetheless, fishing continues. Over time it has also become a tourist attraction. A photo story

The Media Freedom Resource Centre is an online platform enabling quick and easy access for journalists, media experts, policy makers and the broad public to an ever-growing collection of resources on media freedom in Europe. Developed by OBC and the European Centre for Press and Media Fredoom
RESEARCH
If short-haul flights which have a reasonable train alternative were banned, Europe's CO2 emissions would decrease. This report, which we produced for Greenpeace, looks at the extent to which train alternatives exist to short-haul flights in Europe