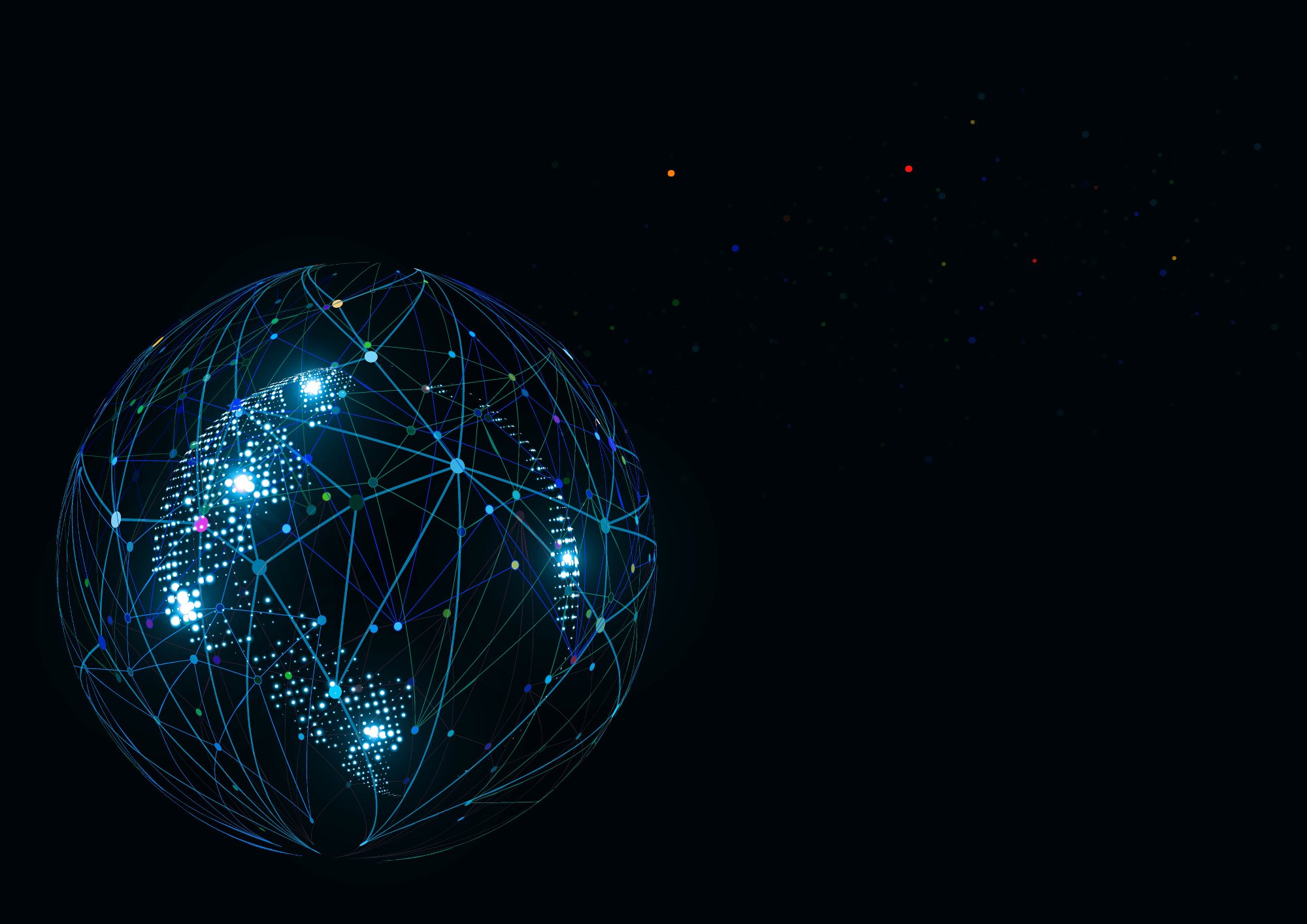 All you have to know on a new project promoted by OBCT
11/02/2019 -
ESVEI ("Exploring systemic vulnerabilities for external influence in Italy") tackles structural issues that in recent years are increasing the vulnerability to external interference of democratic processes, taking Italy as a case study.
It aims at increasing awareness, initiating policy debates, and providing sensible, forward-looking policy recommendations in three domains that are central to democratic processes in modern societies, but that, due to inadequate regulations and poor practices, needlessly expose such processes to meddling:
social media and disinformation;
transparency of funding and lobbying;
cybersecurity
Finally, and given the heightened visibility it has obtained in recent years, the role of Russia in this context will be discussed separately. The issue of Russian interference will be treated both as an example of the venues and strategies that can be used to exploit vulnerabilities in democratic societies, as well as an example of how, on the other hand, a narrative that focuses on external interference and blaming foreign actors risks delegitimising democratic processes.
Why OBCT?
In recent years, Osservatorio Balcani e Caucaso - Transeuropa (OBCT) has been actively expanding its activities well beyond its original geographic focus on the Balkans, and signalled this change of direction by appending Transeuropa to its name. As of today, OBCT works on multiple initiatives aimed at ensuring a more open and informed public sphere, by promoting media freedom, by increasing awareness on EU level democratic processes. Moreover:
OBCT is a member of the European Centre for Press and Media Freedom(

ECMPF

) since its establishment in 2015 and is currently responsible for maintaining its

Resource Centre

, which presents a growing collection of reports, analyses, multimedia, training opportunities and much more on media freedom, pluralism and safety of journalism in Europe;
since 2016, OBCT has been running a project aimed at promoting a better understanding of the role of the European Parliament in the Union's democratic life and in the definition of European policies for fundamental rights (

Parliament of

R

ights

);
since 2017, OBCT is coordinating the European Data Journalism Network (

EDJNet

), a network of newsrooms that promotes data-driven journalism on European affairs to stimulate informed, evidence-based public debates;
since 2018, OBCT is working with PANELFIT, a network of universities, national privacy agencies, and IT companies who will be using a participatory approach to promote a new ethical and legal framework for information and communication technologies across the EU, in particular by dealing with regulations and practices that relate to issues such as privacy and cybersecurity.
It is in this context that in October 2018 OBCT has started working on ESVEI, a project co-financed by the Open Society Initiative for Europe of the Open Society Foundations. ESVEI tackles structural issues that are increasing the vulnerability to external interference of democratic processes in Italy, paying attention in particular to aspects that have allegedly been leveraged by Russia in recent years to unduly meddle into domestic political debates.
What is our approach?
Allegations of interference, even when supported by credible - if often inconclusive - evidence, leave a lot of questions unanswered. As citizens, we ultimately do not know to what extent disinformation, online campaigns with opaque funding, targeted hacks, or skewed social media algorithms actually influence the democratic process. We sometimes do not even know if anything meaningful at all has really happened. It is this very condition of pervasive doubt that risks undermining the legitimacy of democratic processes.
In recent years, a diverse range of actors has tried to address this issue by studying the phenomenon or by countering it directly (e.g. through fact checking and debunking initiatives). Many of these initiatives are commendable, but are ultimately reactive in nature, and due to be constantly overwhelmed by the events.
We take one step back, and strive to promote a healthy debate on some of the systemic features that make interference possible or credible. To achieve this goal, we analyse these vulnerabilities, look at policies introduced to mitigate them in different countries, promote forward-thinking solutions proposed by stakeholders and experts, and advocate for the uptake of regulations and practices that favour an open and transparent public debate.
Is it about Russian interference?
The issue of Russia's interference has obtained exceptional attention in time of recent electoral contests on both sides of the Atlantic, and this will of course be considered in our analyses. Yet, obscure algorithms, non-transparent funding, hacks, and an online environment that serves as a breeding ground for disinformation are all elements that threaten the integrity of the democratic process and that hinders meaningful debates on policy, no matter which actors (domestic or external) are exploiting them.
Is it about Italy only?
Many of our interlocutors (policy makers, experts, and stakeholders) will be based in Italy, and we will debate more extensively practices and regulations that are due to have a positive impact in this context. However, we believe that proposed solutions and practices should by and large be transferable to other jurisdictions.
Many relevant policies would simply be impossible or ineffective if applied only at the national level (not incidentally, many of these issues have been raised during Juncker's latest State of the Union address as priority areas of action for the EU).
Besides, other countries, including those ruled by illiberal regimes, may legitimise authoritarian practices by claiming they are just implementing the same laws introduced elsewhere (for example, well-meant regulation against hate speech in democracies can quickly become a tool of repression when introduced in authoritarian regimes): proposed solutions should mostly be meaningful also in illiberal or authoritarian contexts. The issues at the core of this initiative are not "first world problems" found only in relatively wealthy Western democracies; on the contrary, disinformation, decisions by social media giants, and nontransparent use of funds have a strong and perhaps disproportionate impact in other countries as well.
Who's working on this project?
We are a team of analysts at OBCT with different backgrounds who have been increasingly drawn to the topics at the core of this project through their different professional and personal experiences. Through our work we have witnessed from different angles how new technologies may have empowered social movements and the free exchange of knowledge, but also how they have been toxic at multiple levels, contributing to poisoning the public debate through disinformation.
Giorgio Comai is a researcher and data analyst who earned a PhD from Dublin City University's School of Law and Government. He's an expert in post-Soviet affairs who's fluent in Russian, and a coder with experience in text-mining and structured analysis of web contents. He tweets at @giocomai.
Fazıla Mat is an expert on Turkish affairs, who in recent years has worked in particular on media freedom and other fundamental rights. She is one of the curators of the Resource Centre on Media Freedom. She tweets at @fazilamat.
Niccolò Caranti is a veteran Wikipedian who has collaborated with the Wikimedia Foundation, and a student of law working on copyright policies. He also contributes to Resource Centre on Media Freedom. He tweets at @ncaranti.
Chiara Sighele is a project coordinator with extensive experience in working with advocacy and analysis networks uniting research centers, media, entities, and individuals across Europe. She tweets at @ChiaraSighele.
Luisa Chiodi has been OBCT director since 2006 and has led the transformation from the original Osservatorio sui Balcani to its transeuropean mission. From her Phd studies to current research interests, her focus has been on transnational dynamics, civil society and democratic processes. She tweets as @luisa_chiodi.
ESVEI deals with "external interference", yet it is financed by an external donor. Isn't this a contradiction?
As an operating unit of the Centre for International Cooperation, OBCT receives core funding from the Autonomous Province of Trento. However, a large share of the activities of OBCT are related to projects supported by the European Union and other donors.
We are convinced that through different projects and regular activities OBCT offers important public goods, and contributes to have a more informed public conversation about the Balkans, and about fundamental rights in the EU and its neighbourhood. In this context, we actively seek - and eagerly welcome - opportunities for advancing our mission in line with our goals and values.
None of this would be possible without external assistance. This is certainly true for Europe-wide networks, this is true in many of the countries where we have worked, and this is true also in Italy, where there are relatively few private foundations sponsoring activities such as the ones we do. In this context, we are happy that the Open Society Initiative for Europe has entrusted us with the resources needed to conduct this project.
We maintain, however, complete editorial independence and are fully responsible for the materials we produce and publish. Similarly to what we do with other projects, we will clearly indicate which outputs have been realised within the scope of this project.
As long as the project is coherent with our aims and goals, we do what it says on the tin, and we are transparent about who sponsors our activities, we believe there is no contradiction.
A non-partisan initiative
Finally, we wish to highlight the non-partisan nature of this initiative. There have been suspicions about the role of social media on all sides of the political spectrum. Lack of transparency in the funding of political initiatives has created the conditions for endless speculations about hidden networks of connection and support for political actors of different colours. Hackers have attacked the computer systems of all of the main political parties in Italy.
We strongly believe that these are non-partisan issues that should be of concern to citizens supporting different political sides, as well as to their elected representatives.
I commenti, nel limite del possibile, vengono vagliati dal nostro staff prima di essere resi pubblici. Il tempo necessario per questa operazione può essere variabile. Vai alla nostra policy
blog comments powered by