16 March 2020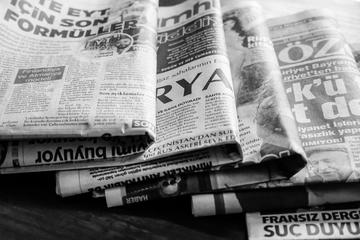 Together with other 23 international media freedom organisations, OBCT calls on the General Director of BIK to swiftly lift the advertising ban currently imposed on Evrensel, an independent newspaper now risking an economic collapse. Here the text of the call
On behalf of the 24 international and local press freedom organisations and signatories to this letter, we are writing to ask that Basın İlan Kurumu (BIK) swiftly lift the advertising ban currently imposed on the newspaper Evrensel.
Evrensel has been under an advertising ban since September, 2019, and if the ban remains in place for a full six months, until March 28, 2020, Evrensel faces being removed from the public advertising system for at least three years.
Such a decision would have a devastating impact on the finances of the newspaper, threatening its closure and weakening the diversity and pluralism of Turkey's newspaper market.
In February you met with representatives of the International Press Institute (IPI), Committee to Protect Journalists (CPJ), Journalists Syndicate of Turkey (TGS), Reporters sans Frontières (RSF) and the European Federation of Journalists (EFJ) and assured them that the ban would be lifted as soon as Evrensel made the necessary changes to their distribution system so as not to fall foul of the bulk buying rules.
Evrensel have since made the changes requested of them, but have three times had their appeals refused after new audits conducted by BIK.
BIK was given a crucial democratic role when it was established in 1961 to provide support to the country's newspaper sector through the even distribution of public advertising funds. The system has become essential to the survival of many newspapers as the economic pressures on the print industry have grown over the past decade.
BIK's role is therefore vital to ensure the health, diversity and plurality of Turkey's newspaper sector. Central to that is, of course, its policy to provide support regardless of a newspaper's editorial line. Evrensel is known for its independent reporting and has, in recent years, been targeted for judicial harassment as a consequence.
In addition to the indefinite ban, since September BIK has also issued three other limited bans on Evrensel for alleged 'press ethics violations'. Further penalties would strongly suggest that BIK is being used to punish Evrensel for its independent reporting.
We urge you therefore to make good on your promise and to ensure the prompt lifting of the ban on Evrensel prior to the end of the six month deadline.
We also take this opportunity to urge BIK to start publishing annual reports on the distribution of its funds that we understand amount to 450 million Turkish Lira of public funds and on the different disciplinary measures taken against newspapers. Providing transparency on BIK's use of public funds would enable the public to verify that its money is used correctly and is consistent with the principles of supporting a pluralistic and democratic media environment.
Signatories:
Article 19
Articolo 21
Association of European Journalists (AEJ)
Cartoonists Rights Network International (CRNI)
Civic Space Studies Association - Turkey / Sivil Alan Araştırmaları Derneği
Committee to Protect Journalists (CPJ)
Danish PEN
English PEN
European Centre for Press and Media Freedom (ECPMF)
European Federation of Journalists (EFJ)
German PEN
Human Rights Watch (HRW)
International Federation of Journalists (IFJ)
International Press Institute (IPI)
Journalists Union of Turkey
Norwegian PEN
Osservatorio Balcani e Caucaso Transeuropa (OBCT)
PEN America
PEN International
P24
Reporters Without Borders (RSF)
South East Europe Media Organisation (SEEMO)
Swedish PEN
World Association of News Publishers (WAN-IFRA)
This publication has been produced within the project European Centre for Press and Media Freedom, co-funded by the European Commission. The contents of this publication are the sole responsibility of Osservatorio Balcani e Caucaso and its partners and can in no way be taken to reflect the views of the European Union. The project's page