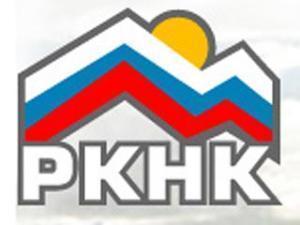 The organization "Russian Congress of Caucasian Peoples" was founded by members of different nationalities in the region that have united to guard their own interests, defend themselves from discrimination and for the good of Russia
The headquarters of the Russian Congress of Caucasian Peoples (Rossijskij Kongress Narodov Kavkaza, Rknk) is located in the centre of Moscow. Its office is located in an unmarked building near the Paveleckij railway station; the station where trains from Dagestan and Azerbaijan arrive. Departing from this station, non-stop trips to Baku, the Azeri capital, take exactly 2 days, 11 hours and 38 minutes.
Large communities of people from the Southern Caucasus and the Russian Caucasus live in central Russia at the moment and more than 1.5 million of them live just in Moscow. According to Denga Khalidov, member of the board of directors of Rknk, most of these people moved to Central Russia after the fall of the Soviet Union to escape high levels of unemployment, economic hardship or the wars that befell several regions of the Caucasus.
"When they come to live in Central Russia, many people from the Caucasus have trouble adapting, and this is a problem," says Khalidov, concerned. "In addition to reasons having to do with wars in the Caucasus, the new generations have not had a normal educational process and they have not been given any idea about integration that could enable them to have a normal civil identity as citizens of the Russian Federation. Many Cechens, Dagestanians, Kabardians and Ingusetians consider Russia a foreign country...just imagine."
The Russian media have reported frequent episodes of violence committed by ultranationalists against persons from the Caucasus and the former Soviet Republics of Central Asia. Various organizations, including the Movement against Illegal Immigration (DPNI), hold marches and demonstrations protesting the presence of these populations without making any distinction between immigrants and Russian citizens.
Lechi Magomanov, a Balkar, works for the Rknk organization and focuses on economic development. "We have a common history, we built the state in which we live together and we have fought together in war. Why should Russia belong to ethnic Russians more than me, a Balkar?" Magomanov asks.
"Even within government institutions, there is a distrust of people of Northern Caucasus origin because of the war in Chechnya," continues Khalidov. "It is obvious in the day-to-day operations of public institutions, as well as in the media. Our work is to oppose this trend: people from the Caucasus are Russian citizens like everyone else, with the same rights and the same responsibilities."
But it is enough to go for a walk in downtown Moscow to notice that the police frequently stop people who seem to be ethnic Caucasians or from the ex-republics of Central Asia to check their documents. According to Russian law, even Russian citizens must register with the local authorities within 90 days of their arrival in a city where they are not residents (for foreign citizens, as it was for Russian citizens until 2004, the limit is three days). In Moscow, it is widely-known that the police take advantage of this law to extort money by threatening fines, further checks at a police station or expulsion. I asked Shamil Osmanov, who answers the legal support hotline promoted by the Rknk, what he does to help those who find themselves in such situations.
"This is the most common reason people call our telephone hotline for legal assistance. For example, a boy might come from the Caucasus by car and not have a train ticket or any other means to show that he arrived in Moscow fewer than 90 days prior. By law, the police must be able to prove that someone has stayed in Moscow for more than three months but many people are not informed and get very scared. For the people that know us, things are resolved easily. They show the police our legal consultant's business card and they are immediately dismissed. It is obvious that the police only want money. Seeing that a person can consult an expert, they understand immediately that it will not be possible to extort money. Often people call us because they need support when an employer doesn't pay them for months or in some way violates the work code. Many Caucasus people don't trust the police and because of this, they would never turn in their workplace boss. They also know that the legal process is very long and, anyway, they don't trust the results. When they call us, we try to intervene, to talk with the employer and to resolve the problem without going to trial."
Nonetheless, representatives of Rknk try to communicate with the authorities and often collaborate with the police.
Kantimir, on the other hand, works with youth organizations that collaborate with Rknk and believes that one of the most important ways to improve integration and overcome conflicts is through common understanding and mutual knowledge. This is why Rknk organizes round tables dedicated to peace building in the Caucasus, theme parties where people from different parts of the region show their traditional dances and dishes, or just parties where young people have a chance to stay together and get to know each other better.
A few days after our first meeting, I accompanied Kantimir to an informational evening about Islam organized by a moderate Islamic youth movement in Moscow, "Rebirth". The speaker, citing examples from the Koran, condemned all forms of extremism. Making explicit reference to the extremism which played a role in the Northern Caucasus during the 90's, the speaker explained how every good Muslim should respect all other religions and avoid all types of violent or criminal behavior. The evening ended with an upbeat quiz featuring religious-themed questions and prizes.
According to Denga Khalidov, people of Caucasus origin suffer great discrimination and injustice both in Moscow and in other regions of the Russian Federation. He believes these same Caucasians should take action to confront these problems. The Rknk was founded precisely for this reason. "In the media, Caucasus people are presented as 'enemies'. We are against the spreading trend of "Caucasophobia" and against this propaganda which appears on television and print. It is important to oppose this trend...for the good of Russia."