13 January 2017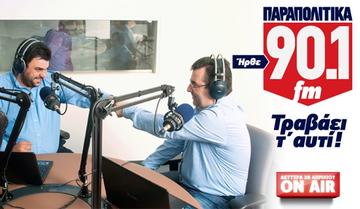 On 10 January, Greek police arrested the publisher and the director of Parapolitika newspaper, Giannis Kourtakis and Panayiotis Tzenos, following a lawsuit filed against them for libel and attempted extortion by Greek defense minister Panos Kammenos
The EFJ and the IFJ condemn the massive police raid at Parapolitika headquarters in Athens and the detention of both newspaper executives.
Publisher Giannis Kourtakis said he went voluntarily to the police headquarters after being informed about the lawsuit, while director Panagiotis Tzenos was arrested by police in his office, in Athens.
Panos Kammenos filed a lawsuit against Kourtakis and Tzenos for alleged libel and attempted extortion through repeated attacks against him made by Parapolitika radio station in order for the minister to withdraw his accusations that Kourtakis and Tzenos received large sums of improper funding from a state health body.
The public prosecutor who investigated the lawsuit dropped charges of criminal extortion. Giannis Kourtakis and Panayiotis Tzenos were released pending trial for alleged libel.
The Journalists' Union of the Athens Daily Newspapers (JUADN), an IFJ and EFJ affiliate, condemned the heavy handed police action during which ten officers raided the Parapolitika headquarters and detained the director.
The IFJ and EFJ submitted an alert to the Council of Europe Platform for the Protection of Journalism as they consider the incident a clear abuse of power by the minister, which seems to be common practice for him. The powerful defence minister and leader of the right-wing Independent Greeks party ANEL filed in 2015 a €1 million libel suit against journalist and political cartoonist Andreas Petroulakis. The case will be examined by the court on 12 December.
The JUADN released a statement backing Petroulakis and called for reform of Greece's civil defamation law to stop the "industry" of vexatious libel claims against journalists.
Link: IFJ
This publication has been produced within the project European Centre for Press and Media Freedom, co-funded by the European Commission. The contents of this publication are the sole responsibility of Osservatorio Balcani e Caucaso and its partners and can in no way be taken to reflect the views of the European Union. The project's page