7 December 2022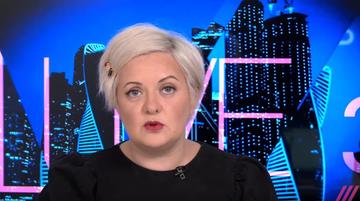 We share the full text of Meduza's statement in support of independent Russian broadcaster TV Rain
(Originally published by Meduza on 6. decembar 2022)
The Latvian National Electronic Media Council has revoked TV Rain's license. The agency has banned the network from broadcasting on cable and also plans to block access within the country to its YouTube stream. According to the council's chairman, Ivars Āboliņš, the decision was made "in connection with the threat to national security and public order."
We are watching these developments very carefully and with concern.
In the eight years that Meduza has already spent in Latvia, the local authorities have never once attempted to interfere in our editorial policies. We are grateful for this hospitality. We have had no reason to doubt that Latvia, which has become a second home for many here at Meduza, is aware of the vital role that the independent media plays in democratic societies.
After February 24, Latvia welcomed journalists from Russia who risked many years in prison for doing their jobs and resisting the war Russia unleashed on Ukraine. We greatly appreciated the Latvian authorities' decision, understanding how difficult it was, given the enduring pain this country's people still experience from Soviet occupation.
At the same time, we recognized that a mass influx of journalists from Russia in wartime conditions would likely lead to conflicts. After all, the news media created by Russians is almost always focused on Russian problems, viewing the surrounding world through this same lens. This often confuses and sometimes enrages foreign audiences, especially during a war for which Russia bears full responsibility.
Unfortunately, the situation has developed very poorly. We believe that the decision by Latvia's National Electronic Media Council to revoke TV Rain's license is unfair, wrong, and disproportionate to the official violations flagged by the agency.
Arguments that these violations pose a "national security threat" are unconvincing. The network's antiwar position is obvious, as is its critical stance towards the Putin regime. TV Rain's significance in countering Russian state propaganda is colossal. Roaring about "national security" conceals what is actually a heavy blow to free speech and ultimately to European security, as well. There can be no democracy without the independent media, above all, and an undemocratic Russia will remain a threat to its neighbors and the entire world.
Even if it was reached completely legally, the National Electronic Media Council's decision is also an incredible gift to the Russian authorities. By banning TV Rain, Latvian officials are helping the Kremlin with something it started: the complete destruction of the Russian independent media's infrastructure. We believe the political situation in Russia will not change if the country's inhabitants are abandoned to propaganda. (There's also the risk that this propaganda becomes the only information source for Russian-speaking EU citizens.)
And it's important to remember that TV Rain is one of the few truly independent media outlets that retains a large audience inside Russia. Viewers need TV Rain. The anti-war movement needs TV Rain. Watch any of its newscasts, and you'll see the network's position on this repulsive war and how it views those who illegally usurped power in Russia.
Were TV Rain's journalists wrong? Was their wording inaccurate? Yes. But all media outlets, including the highest quality publications, make mistakes, even at critical moments. In times of war, forced emigration, and polarized public opinion, the likelihood of mistakes sadly only grows. Readers and viewers, as well as fellow colleagues, evaluate our reporting, too, and these assessments can be brutal.
Journalism knows no boundaries. Free speech is a universal value, but it's nothing if we don't defend it and fight for it, every day, wherever we are.
We stand in solidarity with the team at TV Rain. Dear colleagues, we hope you'll persevere, and we'll do our best to help you through this crisis.