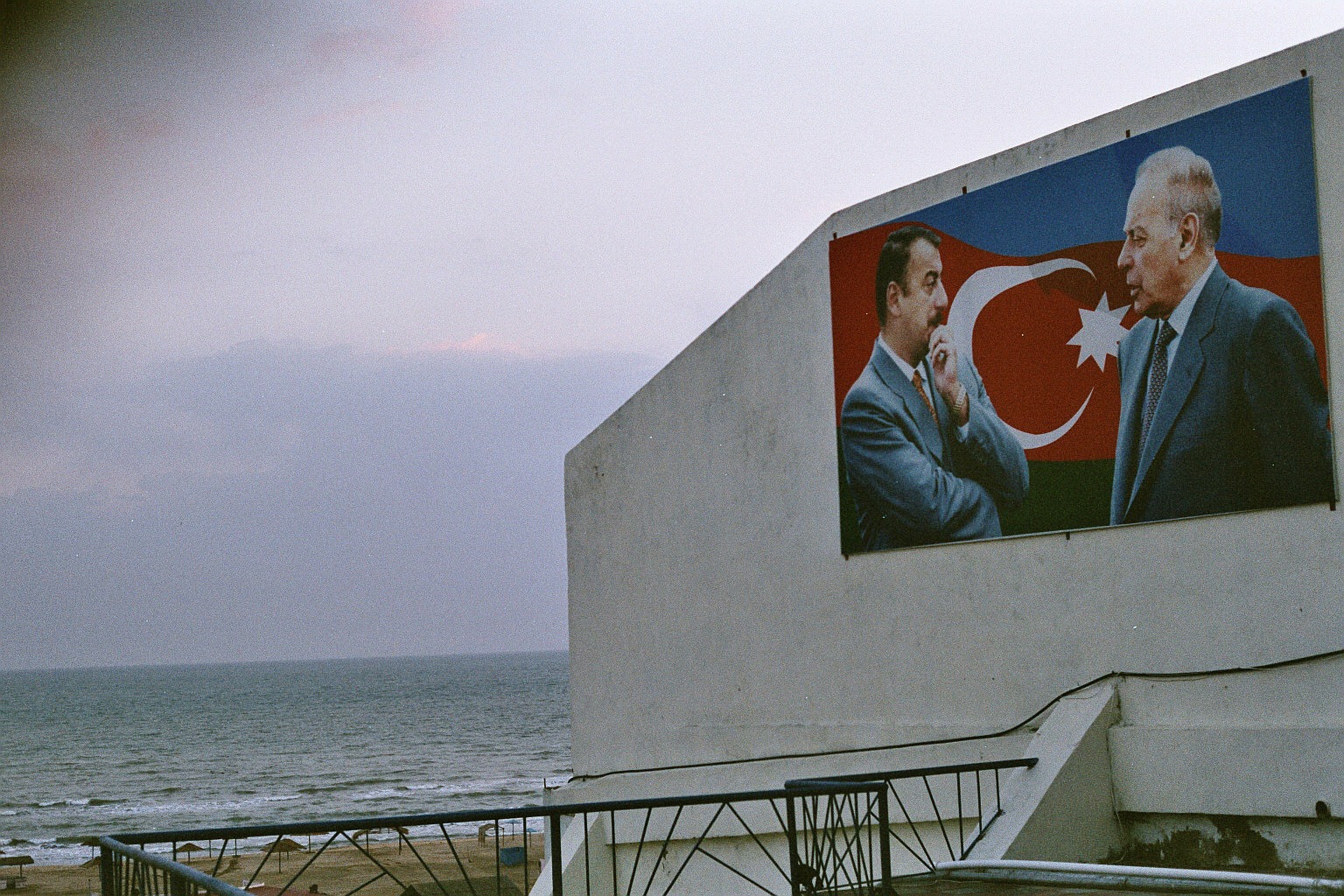 In Azerbaijan, intellectual elites began a long struggle for independence and democracy in the 1970s. This story chronicles Azerbaijan's journey after 1989 through a difficult transition, war, and instability
1989 - the world and the Caucasus: the view from Azerbaijan
It was a year for history books. The Berlin Wall fell, Satellite TV network Sky was launched, Mike Tyson defeated Frank Bruno, Liverpool beat Everton, the Chinese Army crushed student demonstrations at Tiananmen Square, and the Cold War ended. While the world had its eye on these events, a country in the Caucasus was going through a set of turbulent, internal changes. Azerbaijan, the biggest country in the southern Caucasus, was facing a number of decisions.
Post-1989
When Azerbaijan declared independence in 1991, shortly after the fall of the Soviet Union, the country was already embroiled in an ethnic war with Armenia over Nagorno-Karabakh, an enclave in the territory of Azerbaijan. The country was also facing economic devastation caused by Soviet dissolution and the internal political chaos of the political transition.
Fast-forward 20 years and the picture of Azerbaijan changes completely. It is 2009 and Azerbaijan's economy has shown some of the highest economic growth rates in the world, especially between 2005 and 2007 (26.4%, 34.5%, and 25.0% respectively). The country's exports have significantly increased over the last few years. According to IMF data, Azerbaijan imported more than it exported (the difference between imports and exports equaled 23,9% of GDP) in 2004 , while in 2007 it exported much more than it imported, boasting a trade surplus equal to 41.8% of GDP1. In 2008, Azerbaijan was ranked as the top reformer in the World Bank's "Doing Business" report.
On the political side of the spectrum, though post-independence political chaos was replaced with the relative stability of the mid-nineties, in the economic realm there is now a growing social frustration with perceived autocratic rule in the form of family clan monopolies and kin-based relationships. Beginning with the presidency of Heydar Aliyev, a powerful, Communist, ex-Politburo general, the country has been run by the Aliyev family for the last 15 years. After his recent re-election in October 2008, Ilham Aliyev managed to secure his presidential term indefinitely with an overwhelmingly successful March 18th referendum amending the constitution to lift the two-term limit on the Presidency and ban elections during a state of war - it passed with an 80% majority.
The war over Nagorno-Karabakh has been frozen since 1994. Peace talks continue, but are showing little progress.
The struggle for independence in Azerbaijan, which began in the 1970s, came not from the political realm, but from the cultural realm and was pioneered by a group of democratically inclined intellectual elite: famous authors, respected thinkers.
Novella Jafaroglu, director of one of the first women's NGOs in Azerbaijan, tells the story of how she remembers the years prior to independence and the struggle of Azerbaijani intellectuals to make Azerbaijan a truly democratic country:
"In 1967, I was working as a chemist in a village of Keleki in Naxchivan. It was there that I met (Abulfaz) Elchibey who completely changed my vision of the Soviet Union. He was an intellectual who believed in democracy. During his lectures, he would talk about the dissolution of USSR and the role our friend Turkey would play in Azerbaijan's democracy once it won independence.
Prior to meeting him, I truly thought that the Soviet Union was the best thing that had happened to us. I read a lot of literature by the Soviet authors and was amazed by stories told in those books. I knew little about Azerbaijan's history, the first Azerbaijan Democratic Republic of 1918, or the fight that happened back then. However, this changed. One night, Elchibey told me of Azerbaijan's first independence, the struggle, and the purges. He drew a picture of the flag of the first Azeri republic and that was the first time I ever saw it because no one knew about it in the country.
Over the course of the following days, I began talking to my friends and soon we formed an underground revolutionary movement. Women were very active during those years. While men would have been arrested if they had protested openly, women weren't because we weren't taken seriously.
A dissident movement was organized: cells of four people.
In 1988, Xalq Cebhesi (Popular Front) was established and elected Elchibey as their leader. We had 10,000 people. This is how the movement against the Soviets began. We had Isa Gambar (currently heading one of the opposition parties in Azerbaijan: Musavat), Panah Huseyn (a parliamentarian), and many others who later formed their own parties".
The Popular Front was closely associated with liberal commitments to the democratization of society and was focused on human and civil rights and free and fair elections. In Thomas Goltz's words, Popular Front was "a shadow government that had emerged and it was a breathtaking thing to see in as society thought to be deaf, dumb, and blind".
But just like the movement for independence in 1918, the Popular Front also had to put up a fight given the events that took place between 1988 and 1993.
On 12 July, 1988, the local legislature of Nagorno-Karabakh (NK) voted to secede from Azerbaijan. Moscow's response was rejection of this secession and Soviet troops were sent to NK. This was one of the worse outbreaks of ethnic violence in the Soviet Union. Foreign journalists were blocked from entering Azerbaijan. By November, clashes in Baku and Sumgayit caused thousands of Armenians to flee Azerbaijan. Mass protests against Moscow's puppet regime in Azerbaijan resulted in thousands of people taking to the streets and gathering in what is today called Freedom Square.
By January, 1990, the tensions between Armenia and Azerbaijan were growing. APF threatened war if NK was given to Armenia, protests began in the South of Azerbaijan, and nationalists demanding independence erected barricades around Baku. But all of this abruptly ended on the night of 19 January, 1990 when Soviet troops stormed the capital of Baku, killing hundreds (87 according to Moscow, 500 according to nationalists in Azerbaijan). This marked the end of APF's de-facto power, but the incident also united most of the different Azerbaijani factions - nationalists, republicans, and even the Azerbaijani Communist Party, which was strongly against APF.
Over the course of the next two years, mass protests in Azerbaijan continued. Ayaz Mutallibov, the then, self-elected president, was overthrown in 1992 and fled the country when crowds led by APF stormed the parliament. He was replaced by the first democratically elected president, Abulfaz Elchibey. The transition towards democracy began, but was once again short-lived.
The APF, once inside the government, faced escalating war in NK and economic collapse. There was also another important element. The Azerbaijani nation was not ready to accept Western-style democratic reforms given its miniscule experience in nation building and the strong presence of traditional Muslim values that evolved in an environment with limited civil and political rights. So, a year into Elchibey's presidency, he was replaced by Heydar Aliyev, a former KGB member and ex-Politburo officer.
Change or stagnation
Starting from 1993 to the present, while much has changed in Azerbaijan economically, politically, the country is not too far from where it stood in the late-eighties. The puppet regimes might have been replaced and independence might have come into play, but stagnating social and political development in Azerbaijan is little different from Azerbaijan 20 years ago. The intellectual elite, so crucial during the seventies, eighties and nineties, is still struggling to make its voice heard. But this time the struggle is not against Soviet pressure from Moscow, but against the current Azerbaijani leadership that makes sure to keep a tight lid on this group of individuals.
But there is some hope: there is a new movement emerging in Azerbaijan and it is young and full of energy. Most of its members have studied abroad and have now returned to their home country with visions of change. They believe in good education and its advantages. They are smart and technologically innovated. They use the Internet and online social networking tools to spread their ideas. Whether they will succeed or not is another question, and only time will tell (perhaps it will take another twenty years for more walls to fall), but for now, they remain an alternative for many Azerbaijani youth.