19 August 2021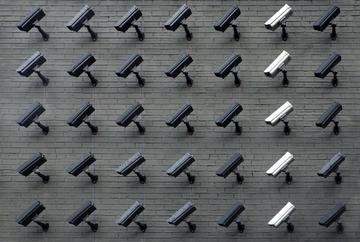 We are elaborating a handbook for journalists on data protection and privacy issues. Help us refine and finalise it by filling out a survey
The protection of privacy and personal data is an increasingly central issue in an interconnected and digitised world. This is particularly true for some categories and professions, including journalism. It is crucial for journalists to be aware of European and national legislation on these issues, to decide whether and how to process data of people at the centre of their stories, as well as to protect their own.
As the Pegasus investigation showed, some companies and governments are interested in illegally accessing the data stored on journalists' devices. Their aim is to get valuable information, but also to intimidate journalists, discouraging them from investigating certain topics and subjects. This phenomenon undermines the freedom and completeness of the information and therefore represents a serious problem for democracy.
OBC Transeuropa, in the framework of the Panelfit project, is participating in the elaboration of a handbook for journalists on data protection. The text will focus on how the General Data Protection Regulation's (GDPR) principles apply to journalism, with concrete cases and examples. The goal is to bring together and make accessible topics that are often tricky for those not familiar with the legal aspects of the subject. After the first draft in English, we will translate the handbook into Italian, Spanish, French and German.
To help us and our partners refine the handbook and make it consistent with the purpose, we now ask for the contribution of journalists themselves. We are currently circulating a survey on journalists' needs and gaps on data protection and privacy issues. It is an opportunity for you to suggest specific themes and subjects, which may end up in the final version of the handbook.
Here is the link to the survey. We invite you to fill it in and forward it to your contacts.