Rijeka in Flux: Borders and Urban Change after World War II
"Rijeka in Flux " is a four-year international research project which aims to investigate the effects on the city of Rijeka of the displacement of the border between Yugoslavia and Italy after the Second World War. The scholars of the historical research team will share the results of their work both through traditional academic channels and using the interactive online map dedicated to Rijeka. The map is also designed as a crowdsourcing tool open to all researchers, witnesses, and citizens who wish to share their knowledge of the city.
As part of the project, a mobile app will also be designed to make the results of the research work available to citizens and visitors of Rijeka, in conjunction with Rijeka – European capital of culture 2020.
OBC Transeuropa is involved in the dissemination and public history aspects of the project.
Partners: the leading body is the University of British Columbia – Okanagan, but the project involves scholars from different countries and other institutions such as the Center for Advanced studies – South East Europe and the Department of Cultural Studies of the University of Rijeka.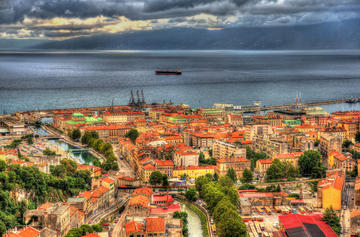 Combining scientific research, dissemination, and participation; telling the story of Rijeka in multiple languages. These are the objectives of an international project of which OBCT is a partner, in view of Rijeka – European Capital of Culture 2020